Review
Arcadia Data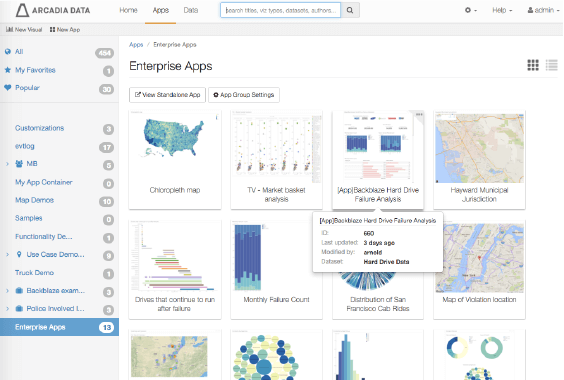 Overview
Arcadia Data built-in continuous data modeling optimizes for both semantics and visualizations, directly through the distributed cubing engine.
Business Intelligence Software
•No Coding Required
•Connect With Multiple Sources
•Flexible Visual Builder
•Self-Optimizing Data Store
•Customization and Embeddability
•Data Embedding Across Sources
•On-Cluster Security
•Advanced Analytics
•Instant - FREE
•Enterprise - Annual Subscription – Contact
Small (<50 employees), Medium (50 to 1000 Enterprise (>1001 employees)
https://www.arcadiadata.com/
What is best?
• Collect and analyze data from vehicles, in-road sensors and other sources in a single platform.
• Visually analyze real-time streaming telematics data alongside historical data for deeper pattern analysis.
• Understand traffic patterns, offer more targeted insurance packages and provide specific service recommendations.
• Remotely diagnose fleet issues.
What are the benefits?
• Unlocking customer 360 insights and digital marketing campaign intelligence
• Detecting and preventing cyber security threats and attacks
• Iterating financial risk models and designing data visualizations to provide transparency and auditability for regulatory compliance and trade surveillance
• Turning IoT and sensor data from millions of devices into meaningful lifecycle analytics
Arcadia Data unifies data discovery, visual analytics and business intelligence in a single, integrated platform that runs natively on Hadoop clusters. Arcadia Data does not require coding and users can go straight to into big data with intuitive drag and drop self service interface which provides exploration and semantic modeling on breadth and depth of all business data.
Arcadia Data allows working on multiple sources such as Hive, Impal, Postgres, Amazon Redshift, MySQL, Teradata Aster and much more. It's unique Active Data store models and tunes data structures continuously at Hadoop scale. Active Data automatically replaces sub-optimal curated schemas with intent driven models across a broad range of business intelligence and visualization use cases.
Arcadia Data's data blending across sources allows users, with just a few clicks, to set up exploratory visuals as use them to create rich navigation-enabled applications.
With Arcadia Data, users can assemble dashboard of visual apps that shows what has been worked on with interactive drilldown to raw data and be able to zoom and pivot with transparent precision to any values in the company's data sets.Arcadia Data offers simplified deployment and monitoring with certified integration with Ambari and Cloudera Manager.
Easily create, embed and publish visualizations, with secure access to fine-grained data, for any user with a browser.Arcadia Data's Enterprise unifies visual analysis, data discovery and business intelligence native in Hadoop. Its unique on-cluster execution architecture runs analytics directly on the organization's Hadoop nodes. No need to add hardware or pull standalone extracts which makes everything simplified and easy to manage.
You may like to read: Open Source, Free and Top Dashboard Software and How to Select the Best Dashboard Software for Your Business
Arcadia Data ScreenShots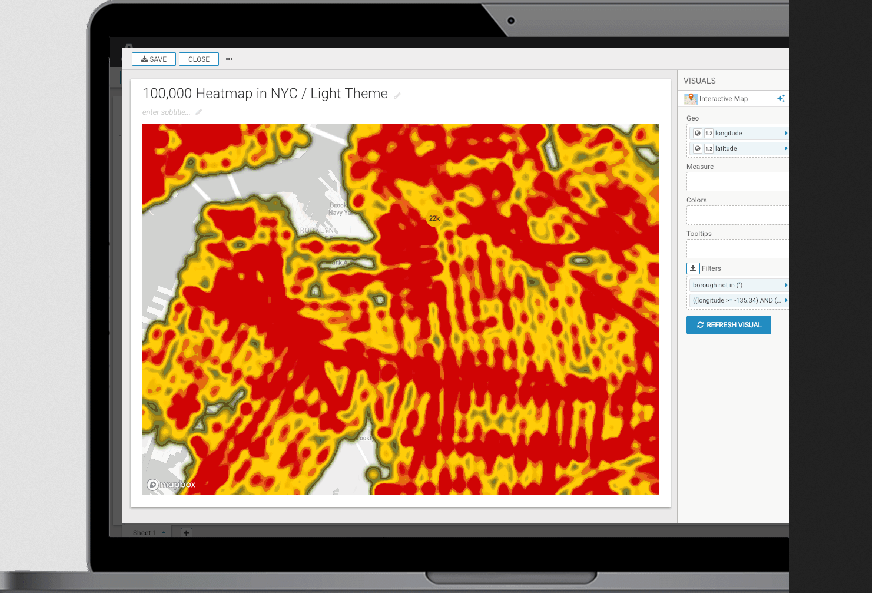 Arcadia Data Videos