Review
Vivocha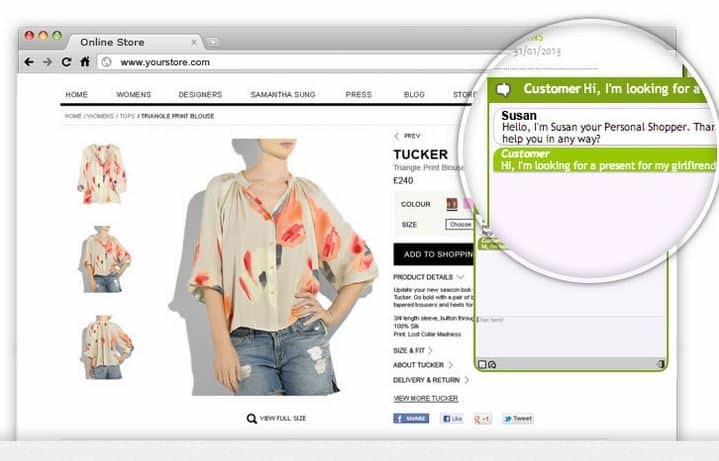 Overview
Vivocha is an online customer service software company that helps businesses of any size to sell more on-line thanks to better customer support.
Customer Engagement Platform
•Real-time dashboard
•Transcript analysis
•Canned responses and macros
•Console and mobile services.
•$52.00/month for basic package
Small (<50 employees), Medium (50 to 1000 Enterprise (>1001 employees)
What is best?
•Real-time dashboard
•Transcript analysis
•Canned responses and macros
•Console and mobile services.
Vivocha is an online customer interaction platform for small and large companies. The online customer service can be set up in a few easy steps starting from co-browsing and real time collaboration which enables the customer to contact an agent directly through chat.
The next step is to engage customers via proactive rules such as the "working time" on any website. Graphical representation of Pageviews and contacts can then be viewed through real time monitoring and reporting. The last step which probably is the most interesting one is to design the logo with the help of widget's designs.
The basic features of Vivocha are chat which is valued especially when shoppers have basic questions about products, add-ons, or delivery methods. Click2call can be made when sensitive information is shared with the representative. It is widely adopted by tech-savvy online customers. Video enables to create new up-sell and cross-sell opportunities and boost agent productivity through face to face conversation.
Ask the customers to CallBackNow or CallBackLater if any more queries need to be addressed through the Call back feature. With the help of Weblead the customer can be provided with an access to Vivocha 24/7/365.
Other features include Web Foundry, proactive engagement, co-browsing, actionable analytics, real-time dashboard, transcript analysis, canned responses and macros, console and mobile services.
All these features provide the customer with the best possible online communication experience which runs smooth as well.Vivocha license fee is charged on a per-user, per-month basis to give step-by-step scalability in adoption of the services starting from $52.00/month.