Review
Simfit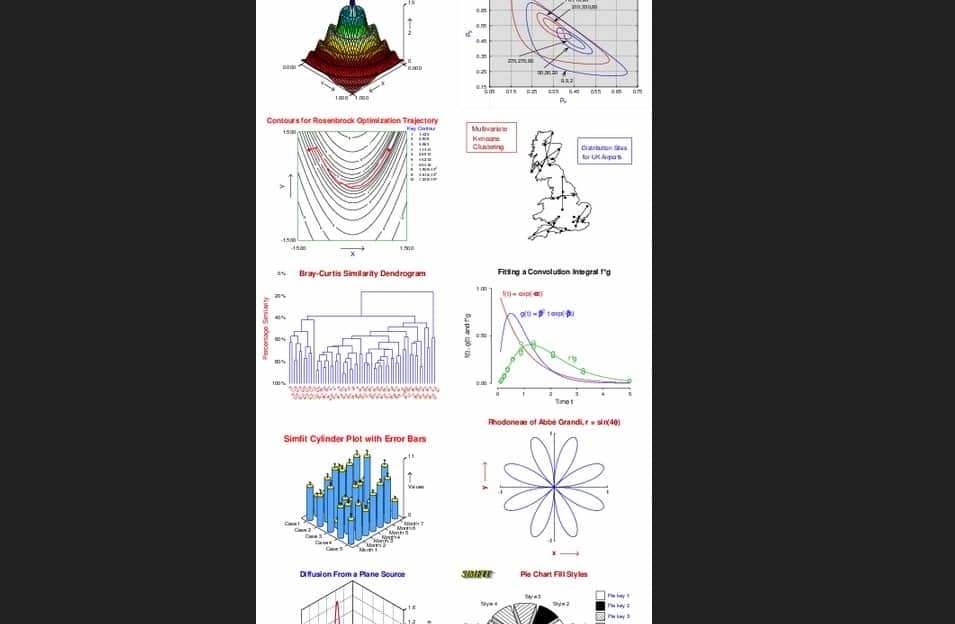 Overview
Simfit is a free software OpenSource Windows/Linux package for simulation, curve fitting, statistics, and plotting, using a library of models or user-defined equations
Statistical Software Free
• Simulation
• Curve fitting
• Special functions
• Graph plotting
• Calculations
• NAG library routines
Small (<50 employees), Medium (50 to 1000 Enterprise (>1001 employees)
What is best?
• Simulation
• Curve fitting
• Special functions
• Graph plotting
•Calculations
•NAG library routines
Simfit is a package of Windows or Linux software that is open source and enables a user to perform curve fitting, simulation, statistics and plotting by use of library models or user defined equations. Simfit features forty programs that are essential to users to perform aspects of simulation, data analysis, plotting.
The forty programs also come with a reference manual that contains statistical details and mathematical details. The tutorials and worked examples featured in Simfit explain to users the data analyzing process of the default data sets supplied for every procedure.
Users dealing with data in Clipboard and spreadsheet export files can transfer the data to Simfit for processing. Simfit features the Simdem package that reveals to users how the graphics library is used and with GUI from Simfit to write down Windows programs that feature tables, graphs and menus.
First time users in Simfit are also covered. This is through a default data set that is seen by the user each time a procedure is selected. The default data set is then installed to demonstrate the sort of results expected and the data format required. Simfit also features the open file dialogue which lists the required typical data files for analysis or browsing.
First time users also are given several advisory messages when using a given procedure for the first time. Experienced users have the ability to turn these features on or off as they wish using the speedup option. Simfit provides results after each analysis then the results are written in the archives for retrospective use.