Review
Plex Manufacturing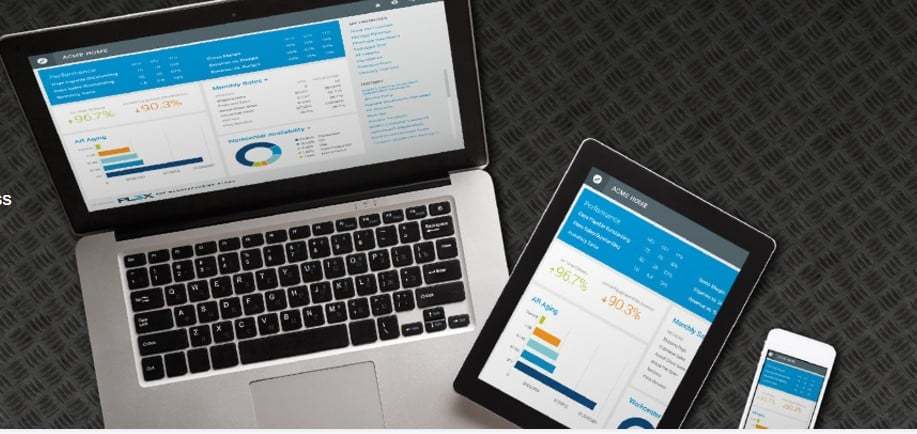 Overview
Plex automates the plant floor and informs the top floor. Our manufacturing cloud ERP software is designed from the ground up connecting suppliers, machines, materials, people, systems, and customers.
ERP Software,ERP Software SMB, ERP Software Cloud
• Purpose Built for Manufacturing
• Intuitive User Experience
• Lower Total Cost of Ownership
• Business Continuity
• Faster Time to Value
• Happy Customers
• Always Current ERP
• Digital Transformation
Small (<50 employees), Medium (50 to 1000 Enterprise (>1001 employees)
What is best?
• Purpose Built for Manufacturing
• Intuitive User Experience
• Lower Total Cost of Ownership
• Business Continuity
Plex is an ERP cloud built from the plant floor up which captures information at the place where things are made, monitor and control processes and communicate it all in real time across every functional area of the user's business.
Plex offers features such as CRM, financial management, manufacturing, supplier and purchase order management, warehouse management, sales and distribution, business process modeling (BPM), inventory control, work order management, accounting management, financial accounting, distribution management, budgeting, document management, inventory management, project management, time tracking, quality management, business intelligence (BI), field service management, invoicing, dashboard, purchase management, sales management, increased productivity, reduced inventories, reduced scrap, reduced lead time, full compliance with ISO, QS-9000, TS-16949, Honda and other and improved decision making by timely and accurate information.
Plex provides a variety of production scheduling modules and methodologies, from the simplest to the most complex. Plex has developed a complete set of integrated modules exclusively for tool tracking, including a master tool list, bill of materials, tool life analysis and serialized tracking.
Plex offers a Bar Code Labeling which can be configured to support any label format the user require, whether it's an obscure customer requirement or an internal label.
Plex also provides a Labor Tracking Module that tracks both direct labor and indirect labor activity, including the employee, activity, machine, part, operation, project, date, time, and hours. Plex also provides a powerful set of engineering modules that allow engineers to control parts, engineering changes, process routings, bills of material, and the other building blocks of an integrated system.
You may like to read: Top ERP Software, Free, Open Source ERP Software, Top ERP Software for SMB, Top Cloud ERP Software, ERP Software for Large Business.