Review
Planday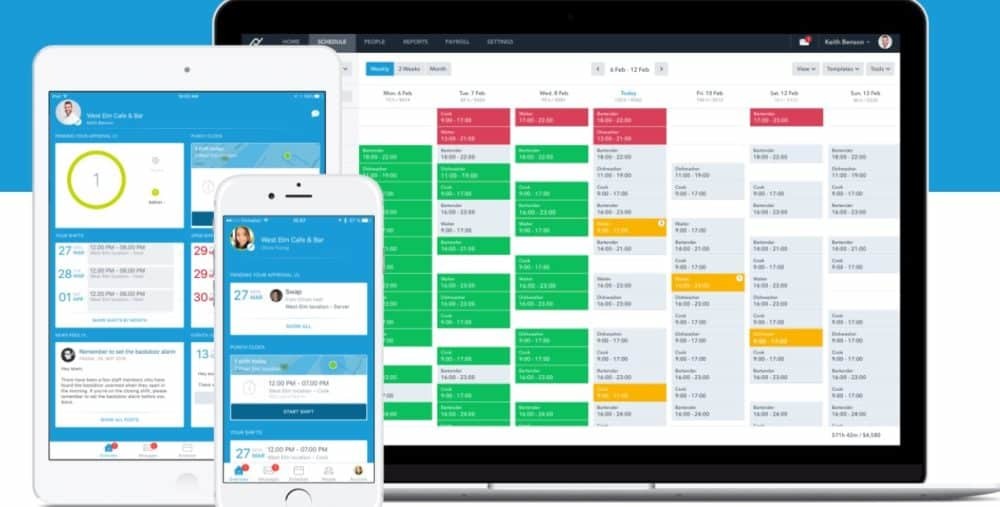 Overview
Planday helps you build an employee schedule faster by taking into account staff vacation, availability, payroll costs, and more
Workforce Management Software,Workforce Management Software SMB
•Staff management
•Scheduling
•Communication
•Punch clock
•Reports
•A shift worker app
•STARTER $2 Per user / monthBasic scheduling and communication PLUS $4 Per user / month
Small (<50 employees), Medium (50 to 1000 Enterprise (>1001 employees)
What is best?
•Staff management
•Scheduling
•Communication
•Punch clock
•Reports
•A shift worker app
What are the benefits?
•Drag and drop shifts into place
•Staff management, scheduling, communication, time tracking, and reporting
•Make smarter employee management decisions
•Spend less time on scheduling tasks
Planday workforce Management app, integrates scheduling, communication, punch clock, reports and worker shift applications for efficient business management. Planday offers a staff management tool which has the employee availability tool, compliance, and employee groups and departments. The employee availability tool allows employees request their time off and fill in the hours that they have for work. This way, the system automatically denies any schedule entries to employees on leave.
The compliance feature allows employers to comply with employee work allocation regulations, to avoid cases of overworking. The employee groups and departments feature allows independent scheduling for different job categories. If you are a business owner always traveling and you want to keep touch with your firm, Planday offers a shift workers app that allows you to manage your business remotely.
It features a fast communication tool that allows texting and messaging of the employees. The time clocking feature makes employees aware of their shifts. Through this, the employer is aware of the availability preference of the employee. The management can see whether the shifts have been filled in or not. The shift worker app contains a detailed schedule which makes employees aware of their duties. The last feature of this app is the vacation requests which allows employees request their time off.
Planday has the Reports feature. Under this feature, there is the schedule reports tool, which gives a detailed description of the activities undertaken. Such information is relevant for pricing and payment. The punch clock app allows employees to record their start and end of shifts time quickly. It means that the employer can check and see who arrived at work and who didn't.
Through the communication feature, both the employer and the employee are kept updated. The scheduling feature allows the management create and publish employees schedule. It also has the edit feature that enables changes to be made to the program. Programming is made easy via the templates that automate almost all processes involved in scheduling.
You may like to read: Top Workforce Management Software and How to Select the Best Workforce Management Software for Your Business