Review
ParaView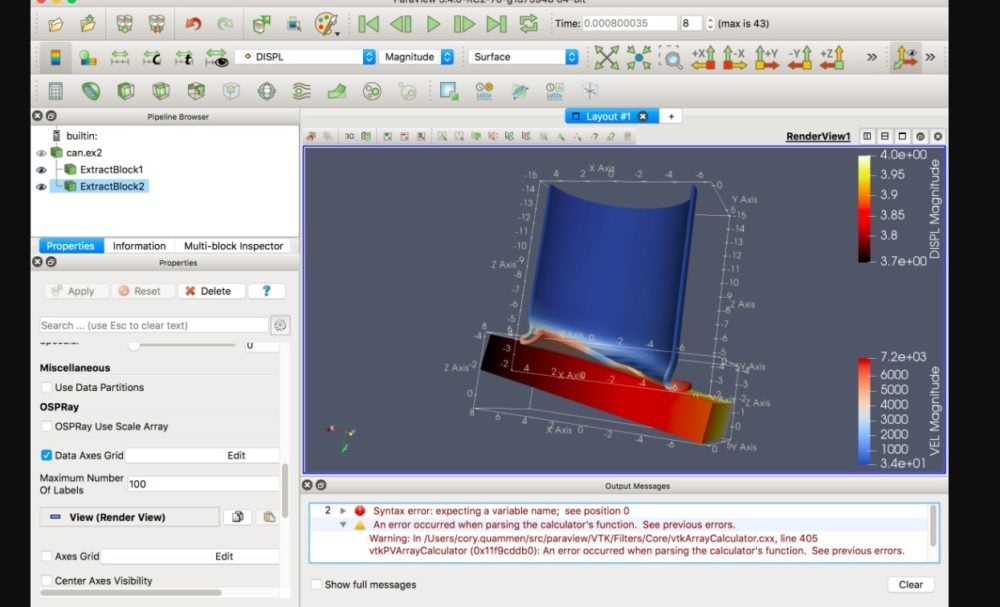 Overview
ParaView is an open-source, multi-platform data analysis and visualization application. ParaView users can quickly build visualizations to analyze their data using qualitative and quantitative techniques.
Data Visualization Software Open Source
•Visualization Toolkit
•Qt software
•Flexibility
•Data Model and Helpers
•Visualization Components
•Interaction
•Rendering viewers
•Data access (I/O)
Small (<50 employees), Medium (50 to 1000 Enterprise (>1001 employees)
What is best?
•Visualization Toolkit
•Qt software
•Flexibility
•Data Model and Helpers
•Visualization Components
•Interaction
ParaView is a data analysis and visualization multi-platform application which allows users to quickly create displays via qualitative and quantitative methods to analyze their data. Kitware Inc. and Los Alamos National Laboratory combined resources and developed ParaView In the year 2000.This application was built mainly to analyze large data sets via distributed memory computing resources using its batch processing abilities.
The design of the ParaView's source code is made in a way that all of its constituents can be reworked to create vertical applications. The main benefit of this flexibility feature is that applications of specific functionality to address specific domain problem are quickly established.
Paraview has been successfully redistributed on Windows, Mac OS x, Linux, SGI, ibn Blue Gene, Cray, clusters, supercomputers as well as Unix Workstations; this is possible because of its ability to run on distributed and shared memory parallel as well as single processor systems.
The flexibility of the paraView application has made it popular among computational science areas such as Structural Analysis, Fluid Dynamics, Astrophysics, and Climate Science which use methods like finite element, finite volume and point set. The visualization created by this application is potent because it makes use of the Visualization Toolkit (VTK) which produces 3D graphics for data processing as well as the rendering engine. Main objectives of this application are to build a multi-platform visualization application, support deployment of computation models of processing large data sets, developing a flexible and intuitive user interface and the creation of expandable architecture that is established on open standards.
You may like to review: Top Data Visualization Software, Free, Open Source and Top Data Visualization Software and How to Select the Best Data Visualization Software for Your Business