Oracle DataRaker to integrate and analyze data for utilities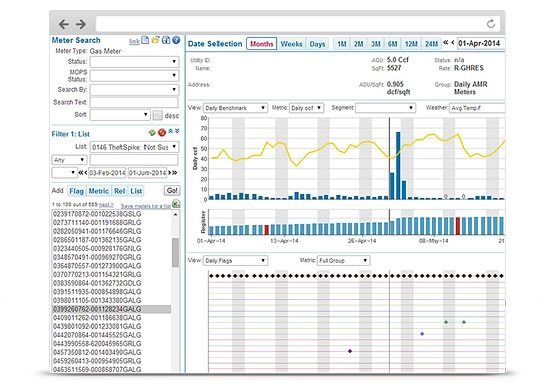 Oracle announced the latest release of its software as a service (SaaS) , Oracle DataRaker platform designed to enable utilities to unlock new data sources and transform them into compelling, quantifiable, and actionable information.Oracle's utilities-specific solutions, combined with its broader product and service offering, help utilities of all types and sizes achieve competitive advantage, business performance excellence and a lower total cost of technology ownership.
"Utilities require a system that enables them to reliably perform analytics with their data on an ongoing basis, and then integrate the results back into their downstream transactional systems and processes. Oracle DataRaker 3.8 is that powerful platform. Oracle DataRaker 3.8 is the unifying data platform that allows utilities to use analytics to increase customer satisfaction while lowering operating costs," said Rodger Smith, senior vice president and general manager, Oracle Utilities.
Oracle DataRaker 3.8 continues to provide comprehensive insight into areas such as distribution operations and planning, advanced metering infrastructure deployment, meter to bill operations, and safety with even higher levels of performance, integration, and security. The latest version Oracle DataRaker is built on Oracle's leading cloud infrastructure, ensuring higher performance for data management and analytics processing. The release also includes a redesigned, intuitive user interface and new business intelligence dashboards for utility operations.
The cloud service contains a powerful combination of high-frequency data ingestion, big data management, ad-hoc analysis, and data visualization capabilities designed for utilities' needs. The purpose-built applications embedded with the platform lower project risk and accelerate time to value by making use of proven algorithms, data models, and workflows. Additionally, Oracle DataRaker 3.8 helps optimize utilities' existing business processes by leveraging actionable analytic insights to drive closed-loop workflows. Oracle not only offers ways to easily tie in to non-Oracle systems, but now offers productized integrations for Oracle Utilities Customer Care and Billing, Oracle Utilities Meter Data Management, and Oracle Utilities Network Management System.
Oracle DataRaker 3.8 ensures both technical and business benefits by operating in the Oracle Cloud, which allows utilities to innovate more quickly, simplify IT management, and increase flexibility. Finally, Oracle Cloud also provides continuous industry-leading compliance, maintenance, and data privacy services.