Review
NQI Orchestra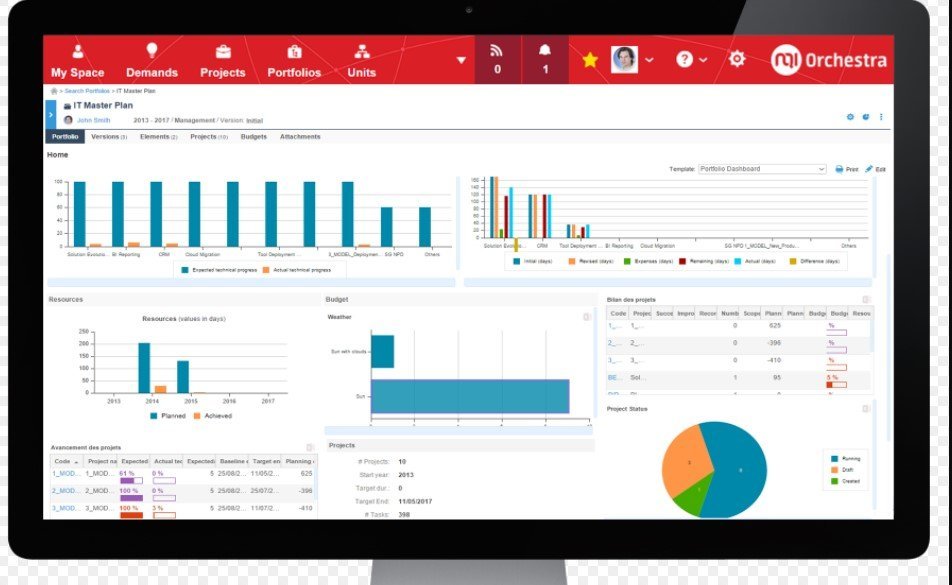 Overview
NQI Orchestra offers innovative project management tools and portfolio management tools that allows you to easily control the entire life cycle of your project portfolio.
Project Management Software
• Unite your teams around your projects
• Master the lifecycle of your portfolios
• Gather all your projects on a single tool
• Choose a License or private SAAS model
Small (<50 employees), Medium (50 to 1000 Enterprise (>1001 employees)
What is best?
•Strategic Management
•Operational Management
•Budget Management
What are the benefits?
• Master the lifecycle of your portfolios
•Gather all your projects on a single tool
•Unite your teams around your projects
NQI Orchestra provides innovative, secure and flexible Project Portfolio Management (PPM) software solutions for the private and public sectors. NQI Orchestra brings together all the resources of the IT department on a single tool, provides an operational and strategic view, and adapts to the project repository already used by the project manager.
NQI Orchestra lets users unite their teams around their projects. NQI Orchestra promotes the mastery of the lifecycle of the users' portfolios. NQI Orchestra also lets users gather all their projects on a single tool. Users can also choose between a License and private SAAS model. NQI Orchestra offers direct access to strategic and operational dashboards updated in real time over which management can rely to make their decisions. By streamlining the flow of information, NQI Orchestra gives decision makers a 360° view on Project status and reliable budget figures.
NQI Orchestra offers PMOs and simple tools to spread common project culture to all stakeholders, whether they are experts or not. Hence, it acts as an effective lever to formalize methods, disseminate best practices and evolve the project maturity of their organization. With its automatic reporting capabilities, the PMO doesn't lose time on consolidating information and can concentrate on other important goals.
NQI Orchestra allows users to structure IT projects and the entire PPM process: arbitrate requests, waterfall planning or agile optimization, workflow management, reporting in real time, integration with ticketing and development tools like JIRA and TFS. NQI Orchestra offers a solution that adapts to the users' organization methods and integrates the entire product development life-cycle from demand management, implementation, management of development plans and monitoring to a full-fledged product.
You may like to read: Free & Top Task Management Software, Top Retail Task Management Software and How to Select the Best Task Management Software for Your Business