Review
Kintone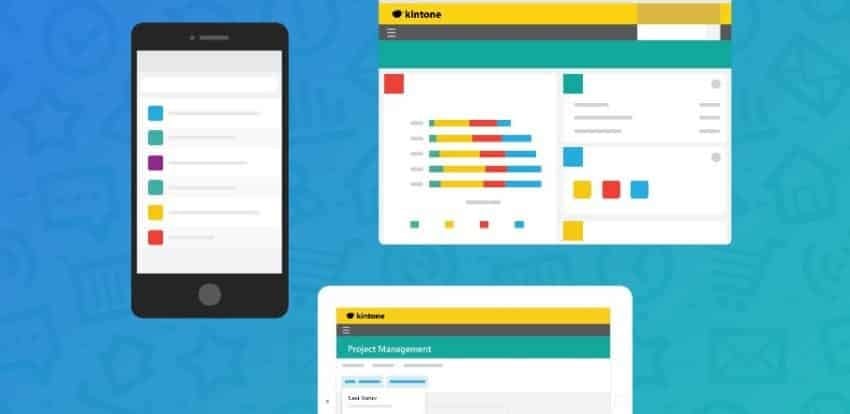 Overview
Kintone Platform as a Service (aPaaS), empowers teams of all sizes to collaborate and solve business process inefficiencies by rapidly creating custom database and work flow-driven applications with robust analytics.
Rapid Application Development Platform
• No-code Application Builder
• Excel Spreadsheet Conversion to App
• Application Library Access
• Dynamic Analytics + Reporting
Small (<50 employees), Medium (50 to 1000 Enterprise (>1001 employees)
What is best?
• No-code Application Builder
• Excel Spreadsheet Conversion to App
• Application Library Access
• Dynamic Analytics + Reporting
What are the benefits?
• Business Process Management and Automation
• Deploy to Mobile + Web
• Open API Connectivity
• Business Process Management and Automation
Kintone is a business database creation platform which builds business applications and database apps, collaborates around users' apps and data, delivers powerful and dynamic reports, transforms Excel spreadsheets and timesheets into live and collaborative data sets and shares data sets online with the rest of the users' team using dynamic charts and graphs with no-code application necessary.
Kintone has features such as external collaboration, social communication, client certificate authentication, workspace based collaboration, storage options, peer to peer messaging, notifications, real time charts, reminders, multilingual interface, mobile browser access, process management, workflow management, spreadsheet conversions, task management, CRM and sales management and supply chain management.
Kintone's CRM and Sales management tools allow users to customize and configure their resource management according to the requirement of their clients which boosts users' sales and chances of gaining more prospective customers.
Kintone's database management feature allows users to easily search for the required data at any time using its advanced search features and data filters with a user based access so that all the users' business data is completely safe and secure. Kintone also has powerful reporting and analytic features which delve into valuable insights and statistics regarding the users' business schemes. Kintone also boasts of an intuitive dashboard which features all the tools the users' need to incorporate in order to monitor the key aspects of their business. Kintone's open API connects the tools and services the users' company is already using in order to have a centralized and a 360-degree view of users' business.
Kintone business applications turn procedures and processes into simple steps without coding. Kintone can conduct tests on different processes, it run, test and iterate. Users will be able to find the best possible configuration after and then make it even better as the business grows.
Other features include branched workflows, No-code process management and notifications and trigger-based Reminders.Access and manage the team's kintone applications quickly, securely, from anywhere. It works with iOS and Android, mobile as well as the web. It also offers an easy-to-use, easy-to-configure views and filters. Search company data in-app to find the most relevant information in an instant. Kintone's No-Code Database App Management Platform features include advanced search, custom view and user-based Access Controls.
You may like to read: Top Free, Premium & Open Source Workflow Automation Software and How to Select the Best Workflow Automation Software for Your Business