Review
Kepler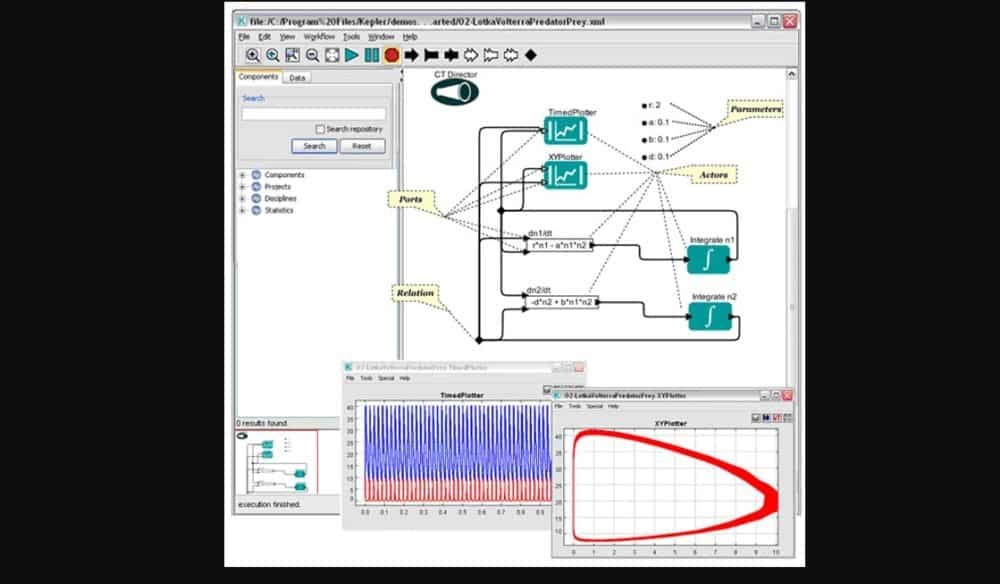 Overview
The Kepler Project is dedicated to furthering and supporting the capabilities, use, and awareness of the free and open source, scientific workflow application, Kepler. Kepler is designed to help scien­tists, analysts, and computer programmers create, execute, and share models and analyses across a broad range of scientific and engineering disciplines
Workflow Automation Software Free
• Kepler is based on the Ptolemy II system
• Kepler is freely available under the BSD License.
• Kepler provides a graphical user interface and a run­-time engine
• Kepler workflows can be nested
• Free under the BSD License
Small (<50 employees), Medium (50 to 1000 Enterprise (>1001 employees)
What is best?
• Kepler workflows can leverage the computational power of grid
• Kepler workflows and customized components can be saved, reused, and shared with colleagues using the Kepler archive format (KAR).
• Kepler ships with a searchable library
What are the benefits?
• Kepler's Component Repository
• Kepler supports for data described by Ecological Meta­data Language (EML), data accessible using the DiGIR protocol, the OPeNDAP protocol, DataTurbine, GridFTP, JDBC, SRB, and others.
• Kepler provides direct access to the Earth­Grid
The Kepler is a software which helps scientists, analysts, and computer programmers create, execute, and share models and analyses across a broad range of scientific and engineering discipline and users share and reuse data, workflows, and components developed by the scientific community to address common needs.
Kepler offers features such as composite actors which can now be opened in tabs instead of separate windows, new language actors and demo workflows for Javascript, Beanshell, and Groovy, Syntax highlighting for language actors, new control flow actors: IfComposite, LoopComposite and SwitchComposite, New RecordOperation actor to modify records, splash screen which now shows startup progress, change suites or install patches from the command line, create screenshots of workflows using the command line and HSQL upgraded to version 2.
Kepler inherits modeling and design capabilities from Ptolemy, including the Vergil GUI and workflow scheduling and execution capabilities and the actor-oriented modeling paradigm that separates workflow components ("actors") from the overall workflow orchestration (conducted by "directors"), making components more easily reusable where Kepler scientific workflows can operate at very different levels of granularity, from low-level "plumbing workflows" to high-level "conceptual workflows" that interlink complex, domain-specific data analysis steps.
Kepler uses a director or actor metaphor to visually represent the various components of a workflow where actors specify what processing occurs while the director specifies when it occurs. The Kepler Repository contains over 350 actors shipped with Kepler as well as additional components shared by users where the repository allows users to upload and download workflow components to and from a centralized server while placing components in the repository allows them to be searched and re-used easily.
You may like to read: Top Free, Premium & Open Source Workflow Automation Software and How to Select the Best Workflow Automation Software for Your Business