Review
Intellect Accelerate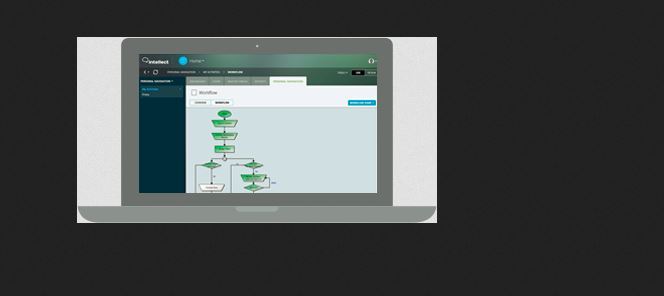 Overview
Intellect Accelerate is a Platform-as-a-Service (PaaS) software industry, and offers the world's fastest solution for building business apps. As a no-coding, drag and drop business app development environment, the Intellect Accelerate Platform enables users to create business apps with forms, data, workflow, customizable reports, and integration
Business Process Management Software
•Create Business Apps
•Optimize Workflow Processes
•Integrate Business Apps
•Enterprise Mobility
Small (<50 employees), Medium (50 to 1000 Enterprise (>1001 employees)
What is best?
•Increase Workflow Productivity
•True Flexibility
•Highly Scalable
What are the benefits?
•No programming or software coding from design to deployment, just drag and drop
•Rapid to launch for organizations with constrained or limited IT resources
•Create, launch and manage an entire library of business apps
Intellect Accelerate is a leader in the Platform-as-a-Service (PaaS) software industry and offers the world's fastest solution for building business apps. The Intellect Accelerate Platform allows users the ability to build business apps, ranging from simple to highly complex, without the need for programming. Intellect delivers exceptional results for businesses and departments of large enterprises seeking fast phase. Its primary goal is to reduce the dependence on paper forms and to use automated workflows where manual tasks could be eliminated and tasks/processes could be tracked.
As a conductor, it assigned tasks, re-route processes, automatically send reminders, extend general self-service ensuring a collaborative environment.It is known that no programming or software coding is desired from design to deployment but to just drag and drop. Not to mention the ability to build mobile apps and to interface with other applications and systems.
Under this platform, Intellect 8 Mobile Apps is available to provide real-time insight into the processes and the data that moves the company forward, and with the ability to make changes in short notice to keep up with the ever-changing demands of the marketplace. It does not only keep greater control, but it also allows employees to sync up and remain connected with the business processes.
All this needs to happen anytime, anywhere, including on mobile devices, with the ability to capture data in the field even when internet connectivity is lost.Intellect offers a demo or customer may request a free trial on the business apps. Get insanely productive with Intellect Accelerate for smarter business processes.
You may like to read: Top Open Source and Free BPM Tools and How to Select the Best Business Process Management (BPM) Software for Your Business