Review
InspectionXpert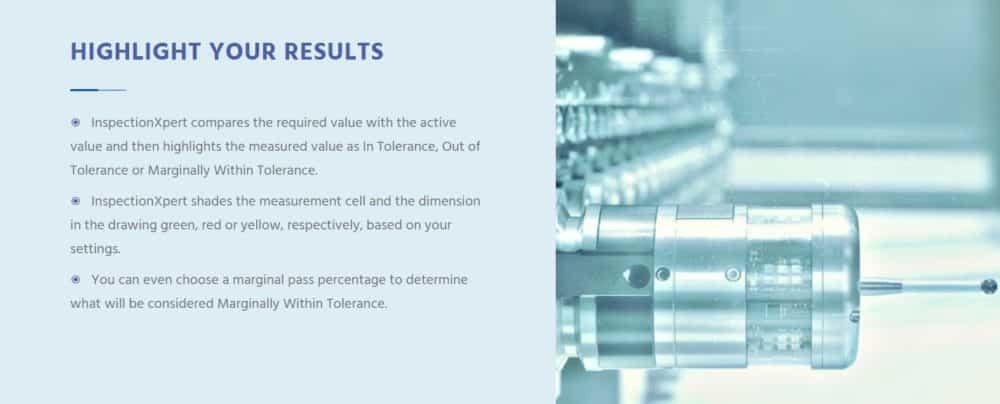 Overview
Inspection Xpert is an online inspection software that enables innovative and high quality solutions to customers across the globe. It has productivity enhancement tools for manufacturing and quality inspections
Quality Management Software
• Desktop functionality
• Web- serviced flexibility
• Security
• Hybrid
• Adobe DRM
• Customizable offline access settings
• Instant software updates
Small (<50 employees), Medium (50 to 1000 Enterprise (>1001 employees)
What is best?
• Desktop functionality
• Web- serviced flexibility
• Security
• Hybrid
• Adobe DRM
• Customizable offline access settings
• Instant software updates
What are the benefits?
• Flexible & customizable
• Built in security & integration
• Saves loads of time
• Work from anywhere anytime
Inspection Xpert is an online inspection software that enables innovative and high quality solutions to customers across the globe. It has productivity enhancement tools for manufacturing and quality inspections. It eliminates the time consuming process of manual ballooning of inspection drawings and data entry into Inspection Xpert.
With Inspection Xpert, changes made to inspection plans can be completed quickly and easily. Number for larger inspections can also effortlessly be managed. Inspection Xpert eliminates manual ballooning of inspection drawings and time consuming data entry into inspection reports. It automates ballooning inspection print process. Inspection Xpert also automates importing measurement results.
Inspection Xpert enables automated creation of customized AS9102, PPAP OR FAI reports to meet your OEM'S requirements. It automates creation of inspection packages from almost any PDF file. Inspection Xpert's features include; desktop functionality, web serviced flexibility, security, hybrid, adobe DRM, customizable offline access settings and instant software updates.
Inspection Xpert is easy to use and enables you to customize balloon location, size, type and color. It also enables you to customize default tolerances, lists and fields to meet internal standards and customize project templates to quickly apply saved settings to new projects. With Inspection Xpert, you can create custom reports or use your own report forms using the template editor. Inspection Xpert can be accessed from anywhere anytime because it works in your local environment on your local files. Inspection Xpert Adobe DRM ensures maximum security. With Inspection Xpert's customizable offline access settings, you do not require internet access to work with the software.
You may like to read: Top Quality Management Software and How to Select the Best Quality Management Software