Review
Iconosquare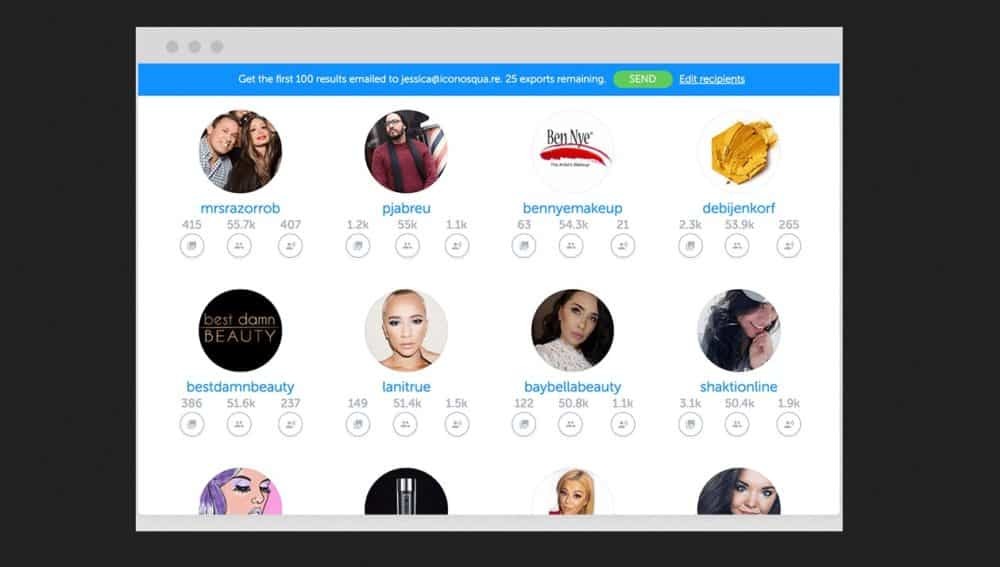 Overview
Iconosquare works with your Instagram account to help you grow a social-rich media strategy, effectively interact with your community and measure your efforts with metrics.
Social Media Analytics Software
• Know everything about your community
• Analyze and optimize your audience engagement
• Track any hashtag(s) Performance
• Benchmark against your competitors
• Manage multiple accounts at once
• Easily monitor content
• Track, moderate and respond to comments at a glance
• Access the world's largest Instagram search engine
• Find the best Instagrammers in just seconds
•Pro: $29/mo For Small Businesses and Professional Marketers
•Advanced $59/mo For Marketing Teams
•Agency Contact us
Small (<50 employees), Medium (50 to 1000 Enterprise (>1001 employees)
What is best?
• Know everything about your community
• Analyze and optimize your audience engagement
• Track any hashtag(s) Performance
• Refine your influencer search with exclusive criteria
• Assess any Instagrammer's potential
• Build your own influencer network
What are the benefits?
•Time saving
•Organize content
•Manage instagram posts
•Monitor followers growth
•Measure post and stories performance
Iconosquare is the perfect Instagram companion. Iconosquare lets users manage all of users' Instagram accounts, track comments on users' posts and monitor content. Iconosquare lets users search, repost, upload and keep users media organized. Iconosquare lets users draft, caption and schedule users Instagram posts in advance. Iconosquare lets users find the best influencers for users' business in no time.
Users can visualize how their posts are performing in real–time and compare with previous ones. Users can see how the filters and hashtags they use influence engagement. Users can check out and sort their most engaging media by likes, comments or engagement rate.
Iconosquare lets users discover their best time to post according to the number of likes, comments or engagement rate users get. Iconosquare lets users manage all their Instagram accounts from the same interface. So users can switch quickly from one to another with a single click. Iconosquare lets users create their own customized Instagram feeds to follow specific groups of users and hashtags.
Iconosquare searches for users and hashtags to quickly add them to their customized feeds. Users can search for media with specific hashtags and narrow their search with advanced filters. Users can upload photos and videos from their computer, Dropbox, Google Drive or OneDrive. Users can also label their media and keep their content organized. Users may also plan and draft their Instagram posts directly from their desktop and smartphone. Iconosquare's built-in Instagram analytics provide users with exclusive insights and metrics for any Instagrammer in the database.