Review
HEFLO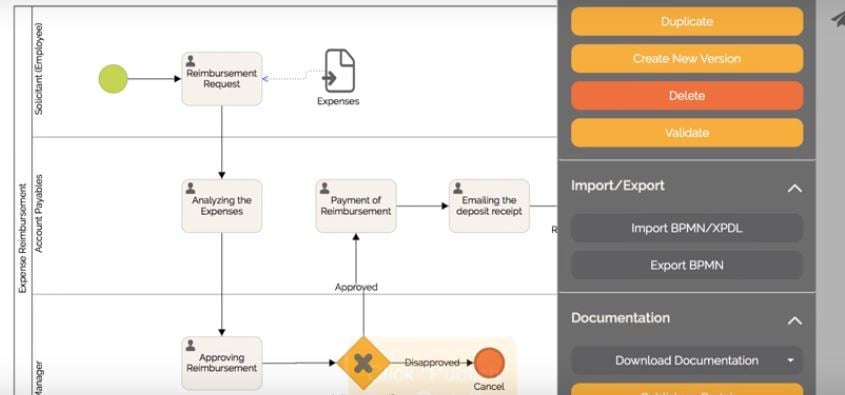 Overview
The HEFLO modeling interface, with BPMN 2.0 notation, makes your presentations and documentation more organized. And with a superior viewable interface, processes are much easier to understand.
Business Process Management Software
Online-based
Faster
Secure
Stable
Versatile
Automation is $7per user/month but documentation is free
Small (<50 employees), Medium (50 to 1000 Enterprise (>1001 employees)
HEFLO is a BPMN tool created by experts with more than 10 years of experience in the business. In addition, HEFLO has a modern web usability, which makes creating diagrams a piece of cake.The HEFLO documentation output is made to perfection to give users a beautiful, complete, professional and stylish document.With a user's diagrams safe on a cloud, they don't need to install anything.
They can access their diagrams from anywhere at any time. Users don't worry about backups since they are automatic because HEFLO uses the same security protocol as e-commerce web sites.As amazing as it seems, these great features are available in a FREE plan. There are no limits to create processes, to download documentation reports, to import or to export. In addition, there are several professional features on a premium plan.
The solution also allows users to publish processes, receive suggestions, make improvements, demand organization and discipline. Users can count on HEFLO to help them to get the best results.By using HEFLO's online portal businesses can distribute their documentation online, it is fully participatory and it contains a strong visual appeal. All processes are published in the cloud all a user needs is just a link. Users can access them from anywhere and at any time by phone or tablet.With this solution at hand, all business communication is secure. The solution uses encryption to transmit a business' processes. Through HEFLO's online portal, businesses can stimulate sending and receiving messages and chatting with everyone involved.
You may like to read: Top Open Source and Free BPM Tools and How to Select the Best Business Process Management (BPM) Software for Your Business