GoodData Open Analytics Platform visualization, automation Capabilities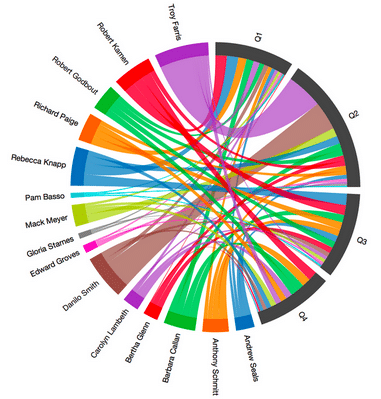 GoodData Open Analytics Platform visualization, automation Capabilities : GoodData, is a leader in end to end cloud analytics, and is headquartered in San Francisco. GoodData enables more than 200,000 users to store, combine, analyze and visualize data to quickly answer business critical questions. The GoodData Open Analytics Platform helps companies manage and analyze that data in one seamless, interactive environment and create breakthrough applications to empower their customers and users. The GoodData Open Analytics Platform includes Extensible Analytics Engine (XAE) that support predictive analysis, automation and visualization Software Development Kits (SDKs), which simplifies countless data tasks, and enable organizations to work more efficiently and collaboratively, reducing operational overhead and expanding data visualization and discovery capabilities. GoodData's platform includes a powerful and adaptive Extensible Analytics Engine XAE, which provides advanced multi dimensional analysis across all data sources for any business in enterprise cloud. Complex scenarios like data cleansing, creating conditionals, ranking results, and visualizing running totals are all dramatically simplified by XAE.
GoodData
GoodData, Extensible Analytics Engine (XAE) sits between the data in Data Warehouse and business driven requirements, visualized through the intuitive dashboards and allows the customers to perform deep analysis and gain insights from massive volumes of data across any source.
Extensible Analytics Engine (XAE) supports statistical packages with predictive functions for forecasting trends and calculating regressions. XAE also enables the computed attributes that bucket groups dynamically for faster analyses and insights across custom ranges. Adaptive intelligence recognizes the data model changes automatically and eliminates manual rework for updates in addition to handling advanced business logic. XAE also provides distributed performance optimization of big data analytics.
The Automation SDK is a flexible configuration of GoodData's full Open Analytics Platform.This library allows developers to automate integration workflows and manage projects, in their preferred language by providing a streamlined interface to the Public APIs. The Automation SDK , automate the deployment capabilities across the entire data management life cycle. This provides significant operational efficiency gains thanks to the advanced multi threaded processing of distributed cloud computing resources. There is enhanced collaboration, packaging, provisioning, and distribution capabilities across product lines or internal departments.
Visualization SDK extend the GoodData platform with custom visualizations using JavaScript libraries like D3.js and Highcharts.
For a review of the top business intelligence companies, click on the button below:
Top Business Intelligence companies
For a review of open source and free business intelligence solutions click on the button below :
Open Source and Free Business Intelligence Solutions
For a review of the top Cloud – SaaS – OnDemand Business Intelligence Solutions, click on the button below:
Cloud – SaaS – OnDemand Business Intelligence Solutions
For a review of the top free Extract, Transform, and Load, ETL Software, click on the button below:
Top Free Extract, Transform, and Load, ETL Software