Review
CloudSlang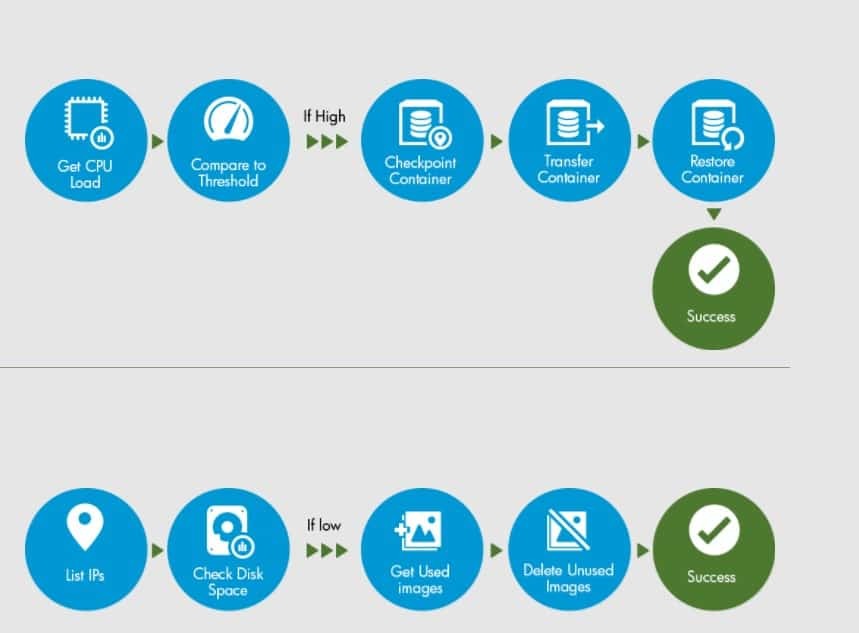 Overview
CloudSlang is an open source tool for orchestrating cutting edge technologies. It can orchestrate anything you can imagine in an agentless manner.
Workflow Automation Software Free
• Process-Based
• Ready-made Content
• Agentless
• Migrating a Live Container
Small (<50 employees), Medium (50 to 1000 Enterprise (>1001 employees)
What is best?
•Open source tool for orchestrating cutting edge technologies
•Use or customize ready-made YAML based workflows
•Powerful, shareable and human readable
What are the benefits?
•CloudSlang content is easy using our YAML-based DSL
•Open-source orchestration
•Ready-made workflows
CloudSlang is a flow-based orchestration tool for managing deployed applications which allows the users to rapidly automate their DevOps and everyday IT operations use cases using ready-made workflows or create custom workflows using a YAML-based DSL with its three main parts such as cloudslang orchestration engine, the cloudslang language and the ready-made cloudslang content.
Cloudslang offers features such as cloudslang orchestration engine, cloudslang language, cloudslang ready-made content, process based, agentless, remote APIs, scalable, embeddable and content rich. The CloudSlang orchestration engine runs workflows which are internally represented as execution plans that are essentially a map of IDs and execution steps that contains information for calling an action method and a navigation method. Cloudslang lets users use the ready-made CloudSlang content or define their own custom workflows that are reusable, shareable and easy to understand.
CLoudslang has a content repository which contains ready-made CloudSlang flows and operations for many common tasks as well as content that integrates with several other systems. Ready-made CloudSlang content is hosted on GitHub in the cloud-slang-content repository. The repository contains CloudSlang content written by the CloudSlang team as well as content contributed by the community.
CloudSlang orchestrates complex, non-trivial, process-based workflows where CloudSlang content allows users to integrate with the OpenShift or Cloud Foundry (Stackato) PaaS platforms to orchestrate application lifecycle creation. CloudSlang can integrate with CM tools as needed for configuring individual VMs such as CloudSlang providing ready-made content for integrating with Chef. Cloudslang natively supports Python and Java operations. CloudSlang uses YAML to define its flows and operations.
You may like to read: Top Free, Premium & Open Source Workflow Automation Software and How to Select the Best Workflow Automation Software for Your Business