Cisco Connected Virtual Education Program for Saskatchewan Indigenous Communities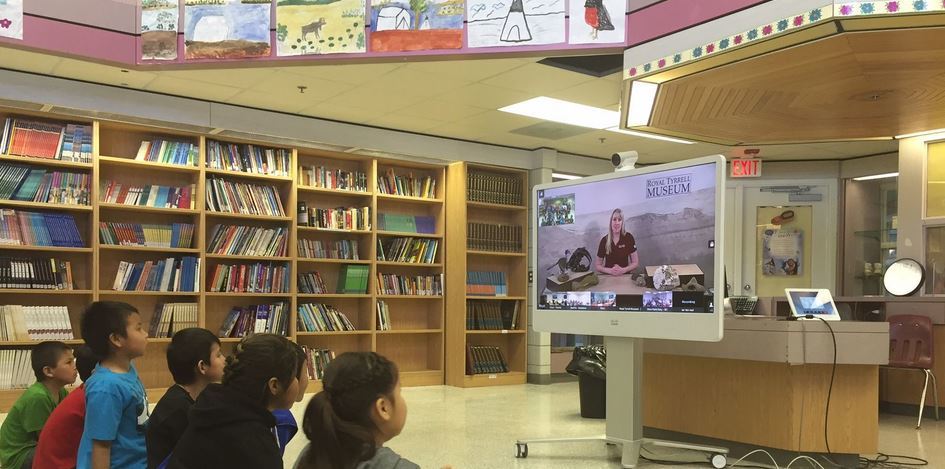 Cisco announced the expansion of the Connected North Program into Black Lake, Saskatchewan. The launch was also made possible through the support of the Prince Albert Grand Council, Black Lake Denesuline First Nation, Cameco, AREVA Resources, Athabasca Basin Development, and West Wind Aviation. The Connected North program began in Iqaluit in September 2013 with a single school and has since grown to include 15 schools including the Father Porte Memorial Dene School in Black Lake - the first in Saskatchewan. Connected North delivers immersive and interactive virtual education and mental healthcare services to remote Indigenous communities through Cisco's high-definition two-way video communication and collaboration technology. The aim of the program is to offer a fresh approach to student engagement, allowing teachers and administrators to expose their students to people, experiences and ideas that bring learning to life.
Connected North is founded on three key principles:
1. Customized content for each school - On-demand, interactive content and virtual field trips for JK-Grade 12 students. Teachers choose from a range of subject experts and virtual experiences to meet the needs of their students.
2. Two-way student exchange – the Classroom Connect program brings together students from across Canada. Classes are matched to work on group projects, allowing all students to share their knowledge, culture and values so that the learning goes both ways.
3. High quality video experience - Cisco provides a reliable, high definition, live video experience that brings video into the classroom like never before.
To show the many ways video technology is used in Connected North classrooms, the launch event will feature a live, virtual visit to the Royal Tyrrell Museum of Palaeontology in Drumheller, Alberta, followed by an interactive literacy exploration between the Father Porte Memorial Dene School and West Point Grey Academy.
Cisco provided the video collaboration technology and overall ecosystem management while SaskTel donated the Internet connection and service required to power the video connection. Cameco, AREVA Resources, and Athabasca Basin Development donated the funding to cover the programming costs, and West Wind Aviation supports the air travel required for the installation of technology. This provincial partnership joins a strong network of Connected North supporters from across Canada, including: SSi Micro, the Royal Bank Foundation, TD Bank Financial Group, Scotiabank, Tech Data, Ingram Micro, The Learning Partnership, Canadian North, The Samuel Family Foundation, and The Hospital for Sick Children, among others.
TakingITGlobal (TIG) has taken on the role of education program manager for the Connected North program. TIG is a charitable organization that empowers youth to understand and act on the world's greatest challenges through their global virtual network of teachers and students. TIG is responsible for program development, fundraising, and working directly with schools to create and deliver customized, curriculum-linked programming.
In a study conducted by the Advanced Learning Technologies Lab at the University of Toronto in 2015 on the overall Connected North program, researchers found 86% of students actively participated during the virtual sessions, with students reporting that the program enhanced their cultural understanding and strengthened their feelings of citizenship.