Review
Charlie App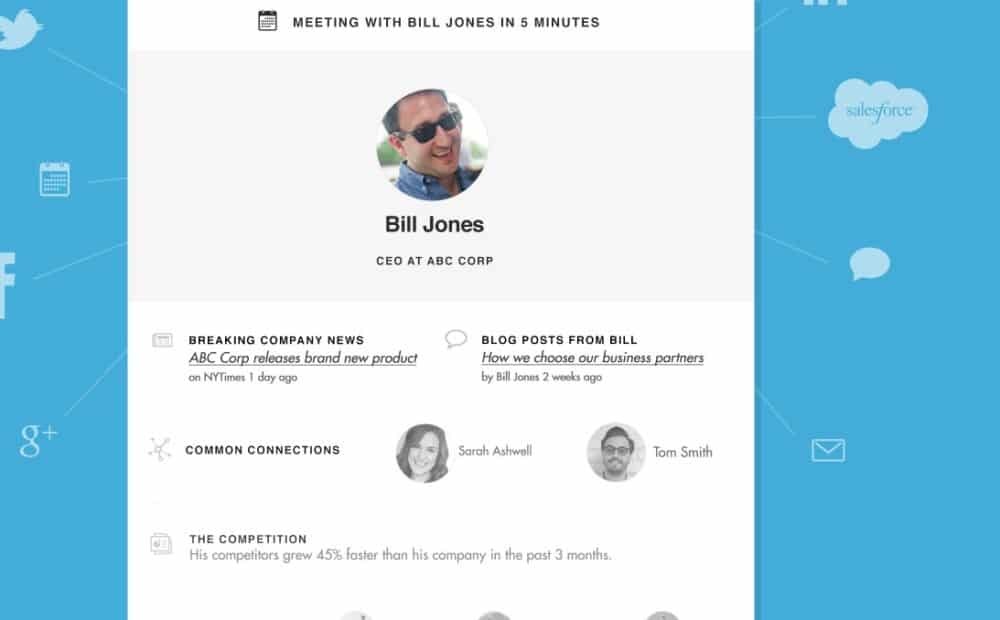 Overview
Charlie combs through 100s of sources and automatically sends you a one‐pager on everyone you're going to meet with, before you see them
Sales Intelligence Platform
• Real-time messaging/alerts
• Contact data accuracy
• Company profiles
• Personal profiles
• Industry research
• Lead builder
• Multiple data sources
• Data segmentation
• Data cleanse
• Search
• CRM Integration
Small (<50 employees), Medium (50 to 1000 Enterprise (>1001 employees)
What is best?
• Real-time messaging/alerts
• Contact data accuracy
• Company profiles
• Personal profiles
• Industry research
• Lead builder
• Multiple data sources
• Data segmentation
Charlie app updates its users all key details of upcoming meetings based on your calendar. It gets data from hundreds of sources to build this information and automatically sends you an email of the same.
This enables you to know the people you are going to meet with, before the actual meeting. It delivers to you their complete profile about the things they are interested in, what you have in common, and the critical insights on their company. It also provides you with personal information regarding them which include the person's company, role, and experience, as well as email and telephone details.
Charlie app makes you leave a strong impression on the people you meet by talking about the things that truly matter, giving you a competitive advantage over others. Charlie app also lets you save time wasted surfing the web in search of information someone or some company as it delivers all the information you need to know before each meeting. It automatically sends you an email with relevant research before you walk into a meeting so you have no way of forgetting.
Charlie app gives you added confidence that can play a big role in closing major deals with prospects. Charlie app has integrated with Salesforce to deliver an Enterprise app that automates your prospecting and sales research right inside Salesforce. It can also be customized to fit your specific profiling criteria. This enables you to gain insights on only the prospects and contacts that matter to you. Charlie app can easily be used on multiple mobile devices including phones and tablet devices and installation does not require any special IT skills.
You may like to read: Top Sales Intelligence Platform