Review
BrandsEye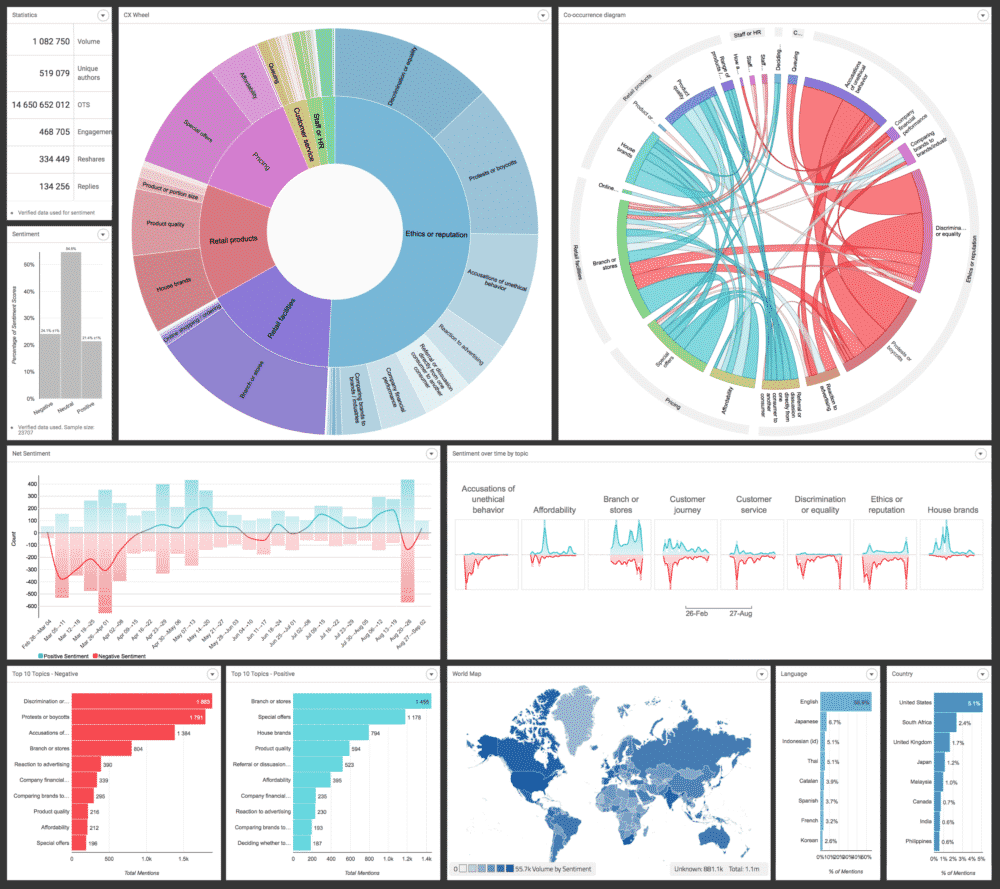 Overview
BrandsEye is the worlds leading opinion mining company headquartered in London. We use a proprietary mix of search algorithms, crowd-sourcing and machine learning to mine online conversation for sentiment and the topics driving sentiment
Business Intelligence Software
Sentiment analytics
Opinion mining
•Crowd-powered sentiment analytics
•Crowd-powered topics analysis and structuring
•Acquisition & retention solution
•Custom dashboards
•Unlimited users
Medium (50 to 1000 employees)
Crowd-powered sentiment and topics rating in 12 global languages
https://www.brandseye.com/
What is best?
•Custom Operational Reporting
•Custom Dashboards & Scorecards
•Works with Microsoft Excel and Adobe PDF
•Multiple Users
•Built-in Security
What are the benefits?
• Better understand and support your strategic business objectives
• Be a step ahead of your competitors
• Export data in various different formats
• Mine opinions for insights
• Manage customer engagements across various social platforms
BrandsEye is the worlds leading opinion mining company headquartered in London. BrandsEye use a proprietary mix of search algorithms, crowd-sourcing and machine learning to mine online conversation for sentiment and the topics driving sentiment.
BrandsEye uses this technology to accurately predict both Brexit and Trump's victory, proving that meaningful, predictive insights can be gained from online conversation. BrandsEye provide accurate opinion data to organizations around the world to make better decisions.