Top 13 Autonomous Cars or Self Driving Cars Companies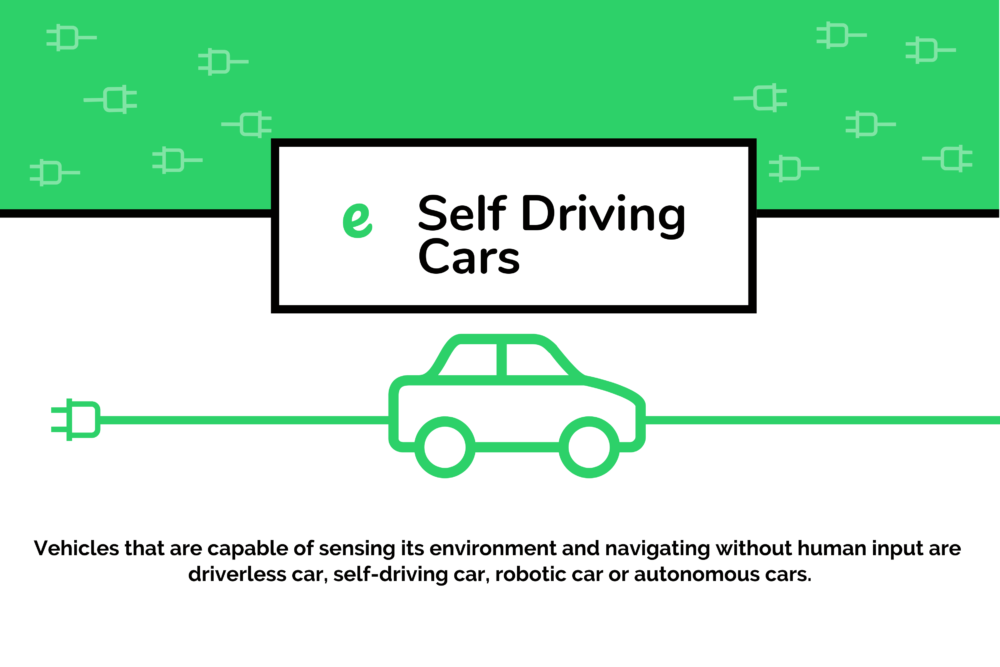 Vehicles that are capable of sensing its environment and navigating without human input are driverless car, self-driving car, robotic car or autonomous cars.
Computer vision, radar, lidar, GPS, and Odometry are used to detect the surroundings. These cars use advanced control systems to interpret sensory information to identify obstacles, different cars on the road and navigation paths. First autonomous cars prototypes were developed in the 1980.
1984: Carnegie Mellon University's Navlab and ALV project
1987: Mercedes-Benz and Bundeswehr University Munich's Eureka Prometheus Project
CMU Navlab, Google Cars, Tesla, Renault, Toyota, Audi, Volvo, Mercedes-Benz, Continental's autonomous vehicle, General Motors, Nissan, Bosch, PSA Peugeot Citroën are some of the top companies in Autonomous Cars or Self Driving Cars or Driverless Car, and Robotic Cars.
Top Autonomous Cars or Self Driving Cars Companies
CMU Navlab, Google Cars, Tesla, Renault, Toyota, Audi, Volvo, Mercedes-Benz, Continental's autonomous vehicle, General Motors, Nissan, Bosch, PSA Peugeot Citroën are some of the top companies in Autonomous Cars or Self Driving Cars or Driverless Car, and Robotic Cars.
1.CMU Navlab
CMU Navlab group builds computer-controlled vehicles for automated and assisted driving. Since 1984, they have built a series of robot cars, vans, SUVs, and buses. The latest is the Navlab 11, a robot Jeep Wrangler equipped with a wide variety of sensors.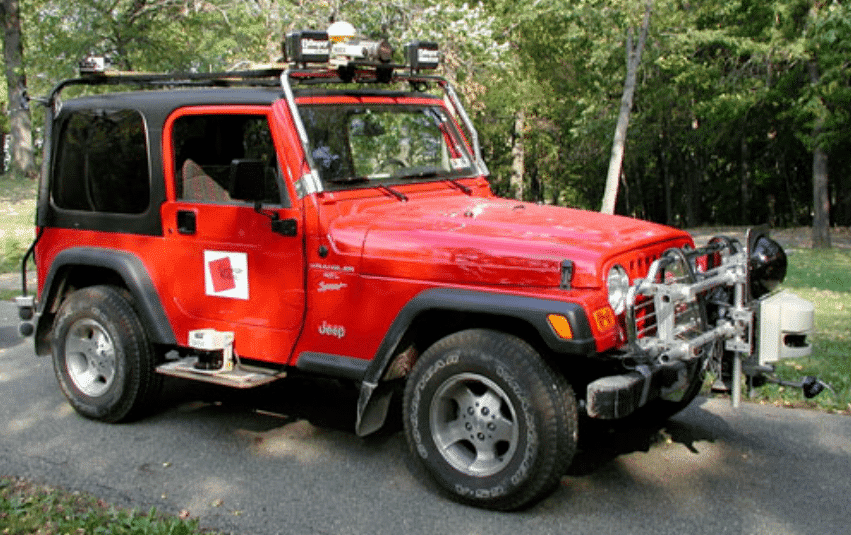 2. Google Cars
Google Cars have sensors designed to detect objects as far as two football fields away in all directions, including pedestrians, cyclists and vehicles or even fluttering plastic shopping bags and rogue birds. The software processes all the information to help the car safely navigate the road without getting tired or distracted.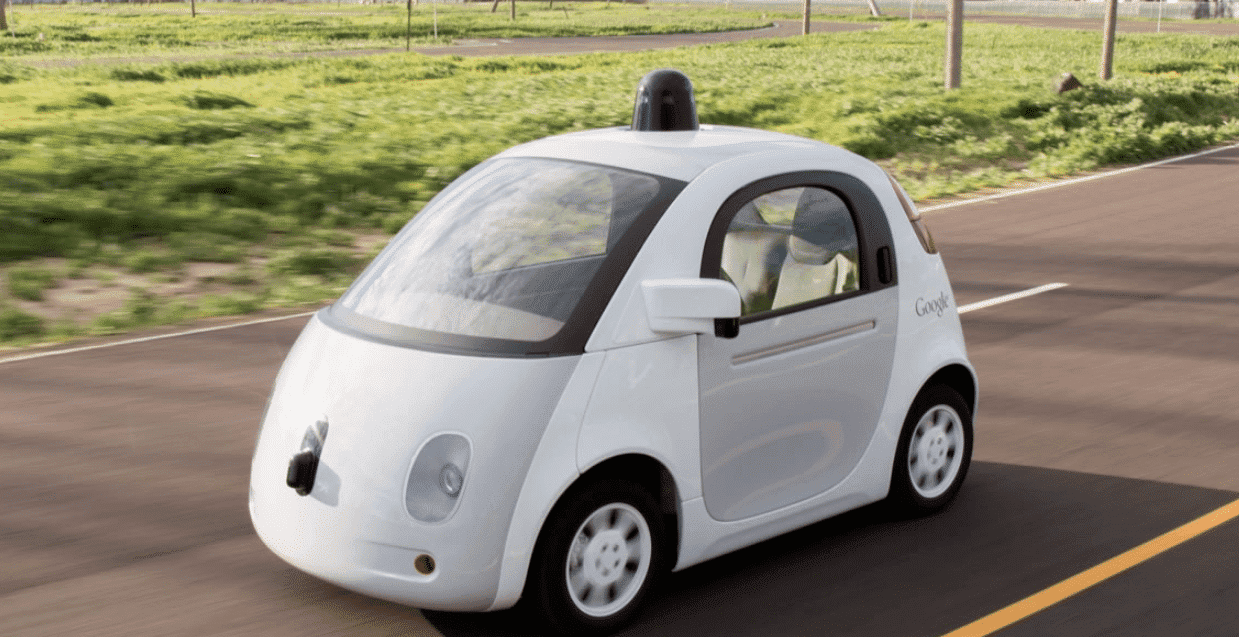 3.Tesla
Tesla Model S with hardware to allow for the incremental introduction of self-driving technology a forward radar, a forward-looking camera, 12 long-range ultrasonic sensors positioned to sense 16 feet around the car in every direction at all speeds, and a high-precision digitally-controlled electric assist braking system. This combined suite of features represents the only fully integrated autopilot system involving four different feedback modules: camera, radar, ultrasonics, and GPS
4.Renault
NEXT TWO is Renault's take on the autonomous vehicle circa 2020, combining driverless operation and hyper-connectivity. NEXT TWO uses Advanced Driver Assistance Systems, set for launch starting in 2014.Driverless operation is based on a system that monitors and analyzes the vehicle's environment using the following: A radar fitted in the front bumper and a camera on the central rearview mirror.The radar detects the vehicle in front and calculates its speed. The camera is used to correctly position the vehicle in its lane. The system also features an ultrasound belt wrapping around the vehicle.These monitoring systems are coordinated by a control unit that, much like an orchestra conductor, communicates with the powertrain components and guards against contradictory instructions

5.Toyota
Toyota has been researching and developing automated driving technologies since the 1990s. Toyota uses the name Mobility Teammate Concept to refer to its approach to automated driving: building relationships between people and cars that share the same purpose, like close friends who sometimes watch over each other and sometimes help each other out. Highway Teammate, a modified Lexus GS, features equipment that enables automated driving on highways from the on-ramp all the way through to the off-ramp. It uses on-board technology to evaluate traffic conditions, make decisions and take action during highway driving. This includes merging onto or exiting highways, maintaining or changing lanes, and maintaining inter-vehicle distances.
6.Audi
Audi is working intensively to enable the vision of piloted driving to become reality. The company has been performing tests for a full 15 years at various locations, including on the race track, the toughest test laboratory. Assistance systems like adaptive cruise control, active lane assist and others form the cornerstone and have long proven themselves in volume production.
Audi
7.Volvo
The Drive Me project, is large-scale trial of IntelliSafe Autopilot technology. All the new Volvo XC90 has automatic braking at intersections—so if you turn in front of an oncoming vehicle, the car will apply the brakes for you.
Volvo
8.Mercedes-Benz
The 2014 Mercedes S-Class has options for autonomous steering, lane keeping, acceleration/braking, parking, accident avoidance, and driver fatigue detection. Partially automated driving is available to drivers of new Mercedes-Benz E and S-Class models. The DISTRONIC PLUS with Steering Assist and Stop&Go Pilot is capable of steering the vehicle mainly autonomously through traffic jams.
Mercedes-Benz

9.Continental's autonomous vehicle
Continental's autonomous vehicle uses four short range radar sensors, one long range radar sensor and a stereo camera and is capable of cruising down an open freeway as well as negotiating heavy rush-hour traffic and has completed approximately more than 72,000 miles of testing in highly automated driving mode.
Continental's autonomous vehicle
10.General Motors
GM has invested $500 million in ride-hailing service Lyft, acquired self-driving vehicle technology startup Cruise Automation.
11.Nissan
Nissan has been working to develop this technology alongside teams from some of the world's top universities, including MIT, Stanford, Oxford, Carnegie Mellon and the University of Tokyo. Nissan LEAF electric vehicle outfitted with the advanced Autonomous Drive Technology.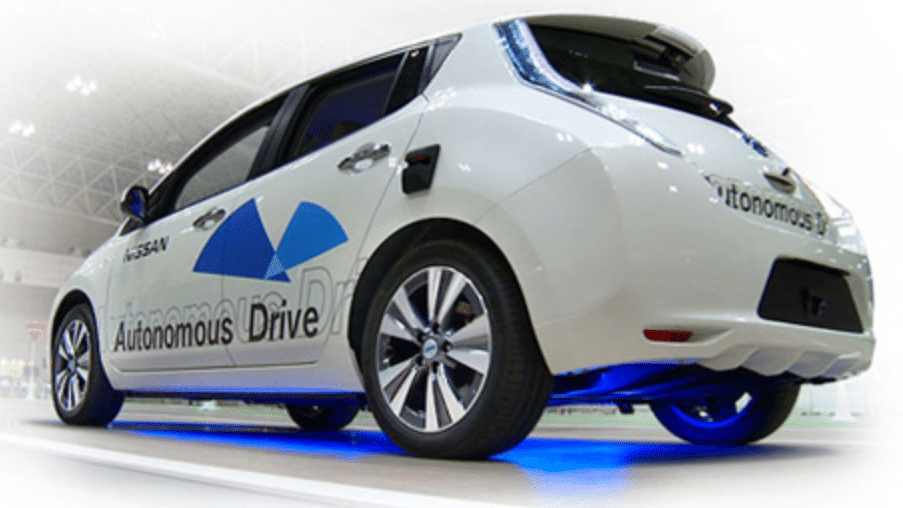 12. Bosch
Bosch has been working on autonomous/automated driving solutions in Palo Alto for many years. We have participated in the DARPA Urban Challenge as part of the Stanford Racing Team as well as Team AnnieWAY and we have collaborated with the Stanford Artificial Intelligence Lab's Autonomous Driving Team since 2007.
13.PSA Peugeot Citroën
PSA Peugeot Citroën is working on a multimodal approach in which interaction with the car may be visual, tactile or gestural. It is also looking at the application of augmented reality in the car, giving drivers a better perception of the road environment.
PSA Peugeot Citroën