Review
Pentaho Big Data Analytics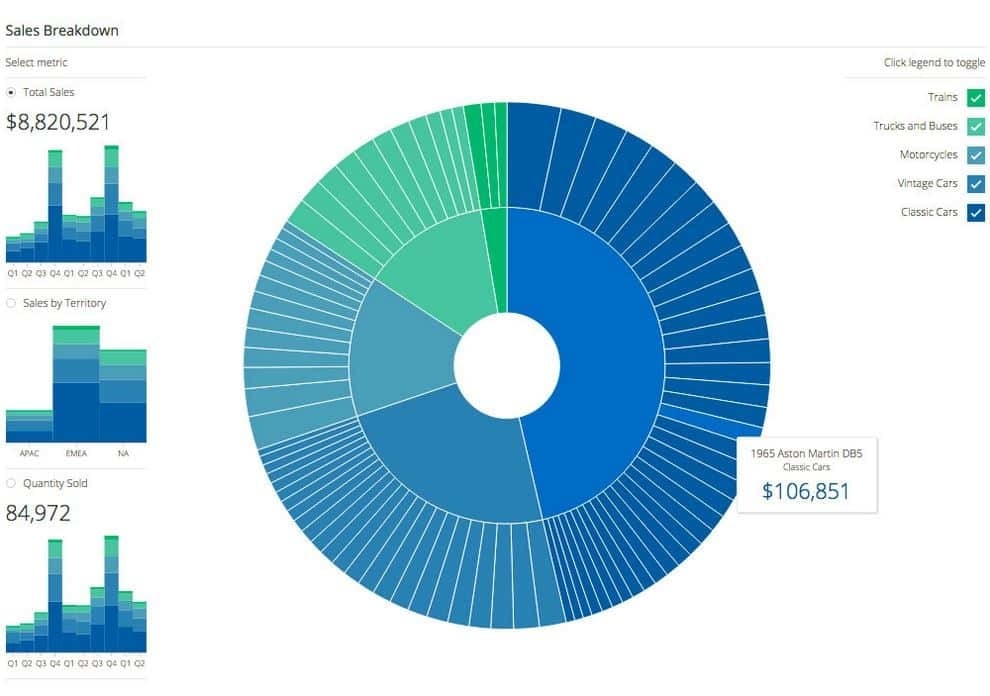 Overview
Within a single platform, the solution provides big data tools to extract, prepare and blend your data, plus the visualizations and analytics that will change the way you run your business.
Blended Big Data Analytics
Broad and Adaptive Big Data Integration
Simplify Hadoop Data Integration and Analytics
Interactive Analysis, Reporting, Visualization and Dashboards
Small (<50 employees), Medium (50 to 1000 employees), Enterprise (>1001 employees)
Pentaho Big Data Analytics
https://www.hitachivantara.com
Pentaho Big Data Analytics provides big data tools to extract prepare and blend user's data, plus the visualizations and analytics that will change the way a company runs its business. From Hadoop and Spark to NoSQL, Pentaho allows users to turn big data into big insights.
Pentaho Big Data Analytics offers full array of analytics such as data access and integration to data visualization and predictive analytics. It empowers users to architect big data blends at the source and stream them directly for more complete and accurate analytics. Users are given the ability to spot check data in-flight with immediate access to analytics, including charts, visualizations, and reporting, from any step in data prep.
Pentaho Big Data Analytics' deep native connections and an Adaptive Big Data Layer accelerate access to the latest versions and capabilities of popular big data stores. It has the ability to access data once - and then process, combine and consume it anywhere which offers greater flexibility, reduced risk, and insulation from changes in the big data ecosystem.Other features of Pentaho Big Data Analytics would be the support for the latest Hadoop distributions from Cloudera, Hortonworks, MapR, and Amazon Web Services, ability to access data for preparation via SQL on Spark and to orchestrate existing Spark applications in Scala, Java, and Python, integration with NoSQL stores including MongoDB and Cassandra and connectivity to analytic databases including HPE Vertica, Amazon Redshift, SAP HANA and much more.
With Pentaho Big Data Analytics' intuitive platform and industry-leading expertise to streamline Hadoop projects at enterprise scale, it will provide its users a balanced approach providing architects, developers, and analysts the right mix of agility and control over the cluster.
You may like to read: Top Embedded Analytics Business Intelligence Software and How to Select the Best Embedded Business Intelligence Software for Your Business