Review
Access thankQ CRM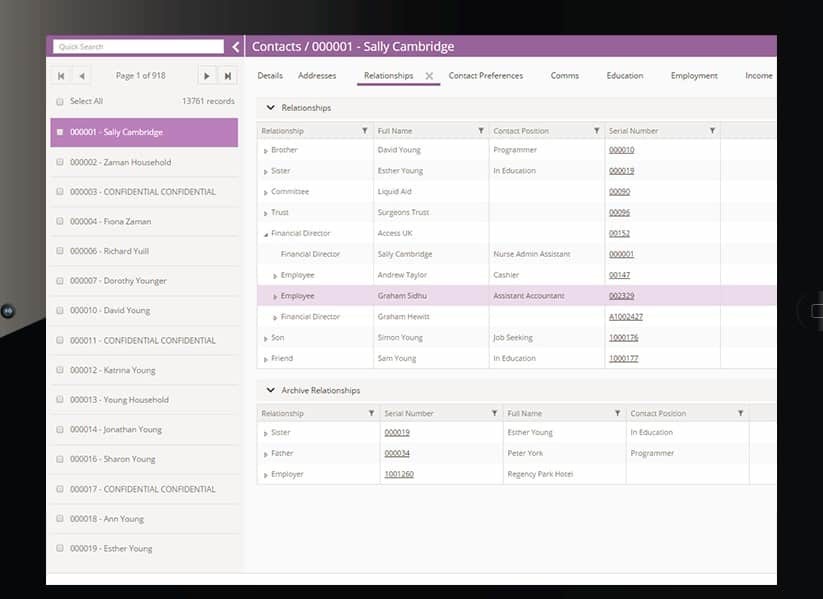 Overview
Access thankQ CRM is relationship management software that allows you to manage and track multiple relationships between individuals and organisations, including trustees, volunteers, members, donors, alumni and more.
Association Management Software
•Membership management
•Fundraising management
•Alumni and development
•Events management
•Grants
Small (<50 employees), Medium (50 to 1000 Enterprise (>1001 employees)
What is best?
•Membership management
•Fundraising management
•Alumni and development
•Events management
•Grants
What are the benefits?
•Streamline your communications, merge your data silos and access the information
•Web and social media Integration
Access thankQ CRM is a software for non-profit associations and charities used to create successful relationship with donors and supporters so that they can feel valued and appreciated. It comes with unique features. Access thankQ CRM supports relationship management between individuals, organizations, volunteers and many others.
The software builds relationship by being able to see every interaction, interests and donations. a relationship tree is created which helps in networking. Non-technical users are empowered with searching and reporting skills. Another feature is fundraising management.
Access thankQ CRM helps in managing fundraising campaigns and projects, legacies and trust applications. You can also monitor and track your prospects. These enables better management of tomorrows donors, identify and categorize prospects and communication to prospects.Access thankQ CRM also enables management of campaign projects by setting up source and destination codes, related mailings and budget.
The software also produces Key Performance Indicators for control purposes. You can get snapshot information on key fundraising benchmarks like values and new donors. Access thankQ CRM also supports membership management which comes with flexible features to manage subscriptions, renewals, membership relations, marketing communications, updating members profile among many others. You can also set organization rules such as paid and unpaid memberships ,discounts, free periods and much more.
You may like to read: Top Free & Premium Association Management Software (Membership Management Software) and How to Select the Best Membership Management Software for Your Business