Review
GrowthZone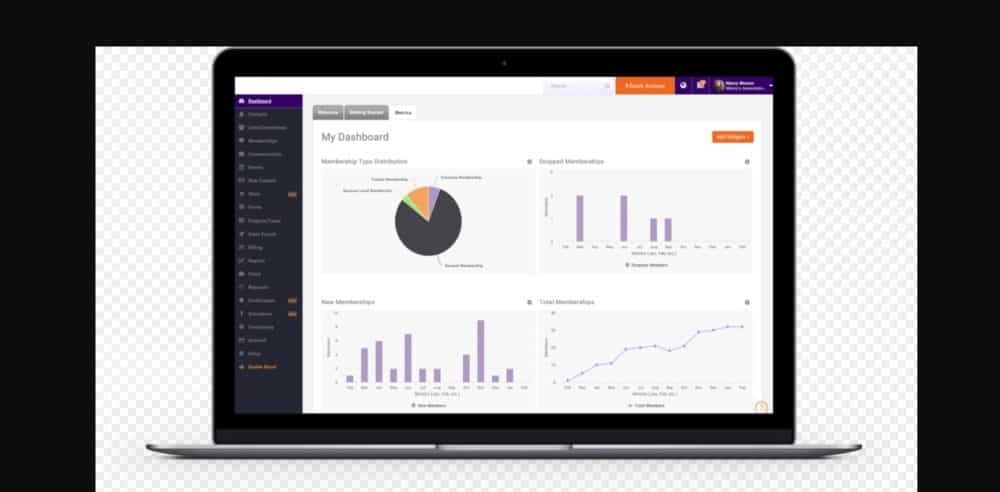 Overview
GrowthZone Association Management Software and ChamberMaster Member Management Software help member-based organizations grow and retain membership, generate revenue, engage and communicate with members and prospects, and streamline their day-to-day operations.
Association Management Software
• Contact management
• Mobile staff apps
• Event management
• Billing
• Inquiry tracking
• Lists/ committees
• Communication tools
• Essential - $149/mo
• Premier - $249/mo
• Pro - $348/mo
• Enterprise - $449/mo
Small (<50 employees), Medium (50 to 1000 Enterprise (>1001 employees)
What is best?
• Contact management
• Mobile staff apps
• Event management
• Billing
• Inquiry tracking
• Lists/ committees
• Communication tools
What are the benefits?
•Easily view and manage all of the individuals and organizations in your database
•Proactively create events and manage event registrants and sponsors.
•Efficiently write, schedule, send, and track emails.
GrowthZone is an association management software that is fully integrated with sales funnel management. Since GrowthZone has integrated association management software (AMS), it offers member based organization as well as other association, the tools to run their day to day operations and also provide services to their members.
GrowthZone simply saves an association time and money. This is achieved through elimination of a user entering same data in multiple software application. GrowthZone enables a user to enter information once and it is seen throughout the system. The information entered also syncs with websites, email, financial software and social media. GrowthZone features enable associations to inform and engage members and prospects grow and retain membership and finally streamline tedious tasks.
GrowthZone comes with a cloud based association management software that allows users in an association accomplish given tasks anywhere and anytime. GrowthZone offers an intuitive and customizable dashboard for report management and data management solutions which provide real time information. The contact management feature comes with a module that allows users to view and manage all the members and provide access to all information such as communications and billing.
GrowthZone has the sales funnel management feature that enables an association to track communication, identify membership prospects and grow the membership base. GrowthZone enables businesses to have a no risk association success with back guarantee.
GrowthZone is web based therefore there is no software to download or proprietary hardware to install. Accessing GrowthZone is hassle free as there are no contracts to be signed with long term binding commitments.
You may like to read: Top Free & Premium Association Management Software (Membership Management Software) and How to Select the Best Membership Management Software for Your Business