Maximizer Software launches Maximizer CRM 2015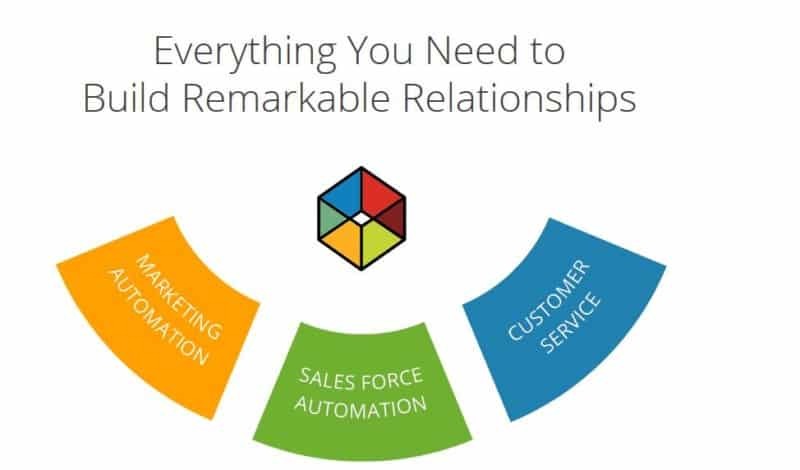 Maximizer Software launches Maximizer CRM 2015 : Maximizer Software, a leading provider of Customer Relationship Management (CRM) solutions, has launched its latest version, Maximizer CRM 2015. Maximizer CRM 2015 is offered with a deployment choice of On-Premise, Public cloud (Our cloud) and Private cloud (Your cloud). This release by Maximizer empowers users to easily customize the software so that its dashboard, features, workflow and reporting functions fit business requirements and process rather than the other way around.
Since 1987, Maximizer has delivered Customer Relationship Management (CRM) software and professional services meeting the needs, budgets and access requirements of entrepreneurs, small and medium businesses and larger corporations. Simple, configurable and affordable, Maximizer CRM enables organisations in all industries and markets to increase sales, enhance marketing, and improve customer service while boosting productivity and revenues.
Maximizer CRM 2015 is a complete business solution, with comprehensive sales, marketing and service modules. Key enhancements to Maximizer CRM 2015 include:
• 3 deployment options – On-Premise, Private Cloud or Public Cloud.
• Migrate from one deployment option to another at any time without any risk of losing valuable customer interaction data contained in notes & tasks.
• Full data integrity is maintained across any change in platform – the data always remains intact – so that a business of any size, including a small or medium enterprise (SME), can implement a CRM system that meets its precise needs and fits its information architecture even as it evolves.
• Mobility remains a critical feature and web-accessible, cloud and subscription-based implementations of the new platform enable users to tap into all customer data wherever and whenever necessary and update information in real time.
• Integration with other systems – such as marketing, enterprise resource planning (ERP) and human resources software – is easier to configure than ever.
• Pre-built Excel report templates are easy to generate, customise and save, simplifying the output of address book, customer service, opportunity and campaign reports. The upshot is improved business intelligence capability and greater user control.
• Anti-spam functionality helps ensure companies adhere to increasingly stringent anti-spam legislation through email permission rules and preference management. Users can then ensure they are compliant across North America and Canada, where stricter new laws have already been put in place.
• Key fields enhancements allow users to add group titles and sub-groups, link to social media accounts, hide blank key fields, as well as easily insert, view and edit key field and user-defined field descriptions. This improves the ability of users to directly customise the interface to meet their needs, thus further ensuring Maximizer CRM fits their workflow
• Audit trails enable users to track changes to the database, showing what amendments have been made, when each one was made and who made it via easily generated HTML audit reports that can be exported to Excel for further analysis and archiving. This feature bolsters best practice data governance, compliance and data security.
• Security is certified and tested to the highest standards and reinforced for the 'Our Cloud' configuration by the use of only trusted non-proprietary data centres that are ISO accredited, which allows extremely fast access without the worry of managing hardware, refreshing data back-ups, or keeping up-to-date on new security developments.
Maximizer will introduce subscription licensing for all new customers with the launch of Maximizer CRM 2015.