Review
Daxko Operations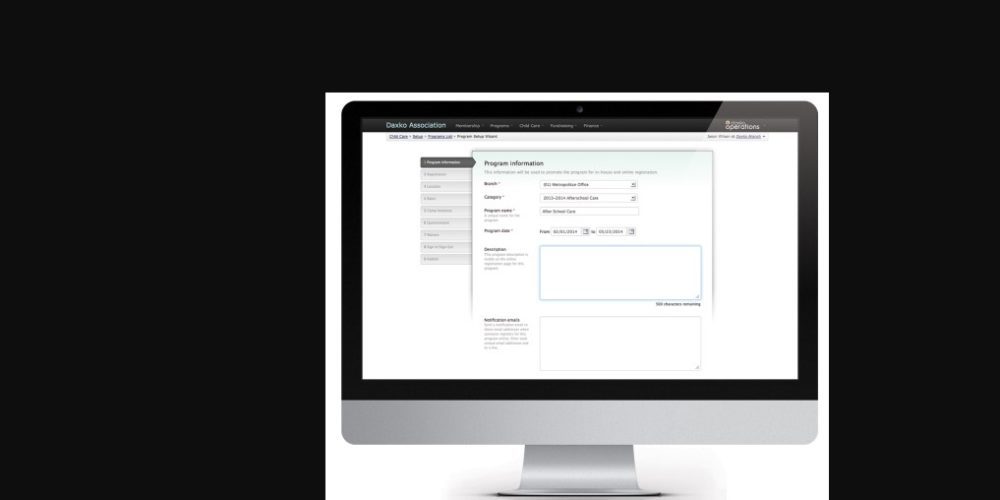 Overview
Daxko provides software and services that help community-based organizations increase efficiency, engagement, and community impact.
Membership Management Software
• Front lines
• Back office
• Executive team
• Members
Small (<50 employees), Medium (50 to 1000 Enterprise (>1001 employees)
What is best?
• Front lines
• Back office
• Executive team
• Members
What are the benefits?
• Make serving your members a whole lot faster, easier, and better.
• Improve cash flow, automate manual processes, reduce errors
• Make it simple to register for programs, update their information,
Daxko Operations is built for handling complex operations of large member based and provides necessary tools that improve cash flow, automate processes and provide data for making decisions.
Daxko Operations use easy to use tools allowing online registration and back office drafting much easier and smoother. Associations using Daxko Operations make their customer enjoy due to proration of membership fees, delivery of reports to their inbox and easy member information access. Daxko Operation, users are able to create reports that are customized that uncover community related trends and community impact and organizational health by running on-demand.
This is a useful feature of Daxko Operations as users are able to make decisions that are data driven with executive insights. The Daxko Engage feature provided by Daxko Operations enables visibility into a member's current level of engagement quickly which is related to a proprietary mix of complex data points. The Daxko Engage also combines marketing automation and relationship management that drives a detailed engagement throughout the member lifecycle.
With Daxko Engage managers or administrators are able to set up target groups that enable flow of communication that is automated which includes mobile calls, emails and direct interaction meetings. Daxko Operations provide online tools that enable online registration, online account management, online membership sales and donations.
Daxko Operations also facilitate easy connection with members from any place and how they prefer therefore leading to a deeper engagement. Good Engagement with member is a good way to increase efficiency therefore making community impact throughout the membership lifecycle.
You may like to read: Top Free & Premium Association Management Software (Membership Management Software) and How to Select the Best Membership Management Software for Your Business