Review
SocialPilot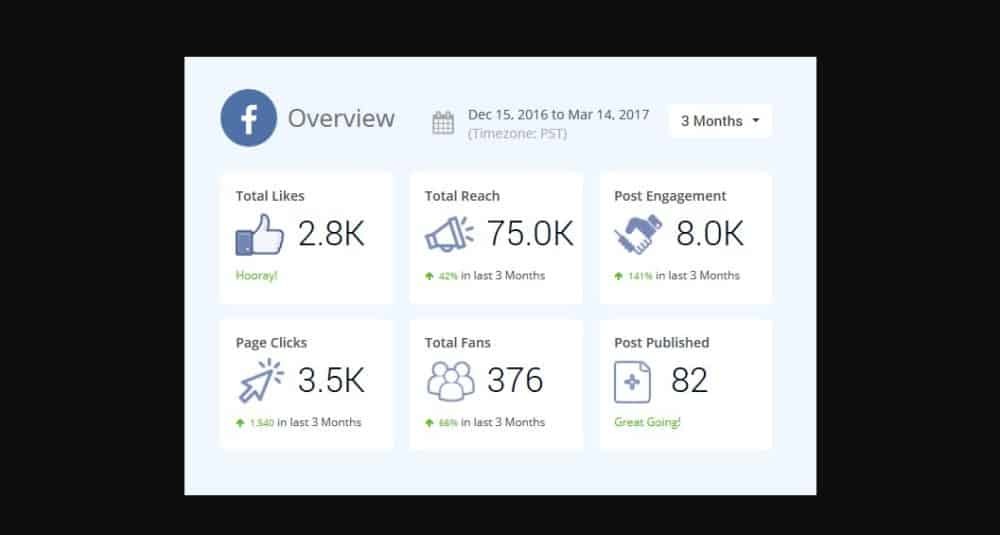 Overview
SocialPilot is a social media scheduling and marketing tool for social media professionals, digital marketing agencies, social media power users, bloggers and any individuals who want to increase their social media presence effectively.
Social Media Analytics Software Free
• Team & Collaboration
• Content Suggestions & Custom Feeds
• Client Management
• URL Shortening
• Browser Extension
• Native Mobile Apps & Browser Extensions
• Starter - Free
• Basic - $10 per month
• Growth Hacker - $20 per month
• Business - $30 per month
Small (<50 employees), Medium (50 to 1000 Enterprise (>1001 employees)
What is best?
• One Interface for All Your Social Networks
• Schedule Your Posts In Advance
• Powerful Social Media Analytics
• Social Media Scheduling Calendar
• Custom Facebook Branding
• Bulk Scheduling – Mass Planner
What are the benefits?
•Increase online marketing efficiency
•Time saving
•More posts, more accounts,affordable price
•Schedule tweets and posts in bulk
•Teams and collaborations
•Custom facebook branding & URLs
•Client management
SocialPilot is a social media scheduling and marketing tool where all users' platforms can be reached via one network and using only one account. SocialPilot has features such as channel management, auto fill timeslots, import feeds, automated posting schedules, lead management, multi-campaign, easy to use UI/UX, RSS feed, support and API integration.
SocialPilot saves time by allowing users to connect as many as 200 social media profiles and up to 500 updates per day. SocialPilot doesn't impose character limits, providing users the free range they need to create and share messages with their target audience. Social pilot allows users to create multiple groups to categorize what to publish and where they do to keep a difference on social platforms. SocialPilot has an advanced algorithm that curates the best content around the world and suggests to users for scheduling them on social media.
SocialPilot lets users request access to their client's accounts, invite them to review posts and work on their own accounts, group their accounts into groups, set automated posting schedules or import feeds. SocialPilot gives users the ability to monitor special hashtags used in their communication efforts with the scroll of a mouse. SocialPilot supports Twitter, Facebook, Linkedin, Google+, Pinterest, Instagram, Tumblr, Xing, Vk social media profiles. SocialPilot integrates with Zapier.com, Snip.ly, Rebrandly.com, Canva.com, Bitly.com, Feedly.com and Project Manager. SocialPilot is accessible through Android App, iPhone/iPad App and TweeT App and with browser extensions from Mozilla, Chrome and Safari. SocialPilot is deployable in Cloud, SaaS, Web and Mobile - Android Native.