Review
Dell Bigdata Analytics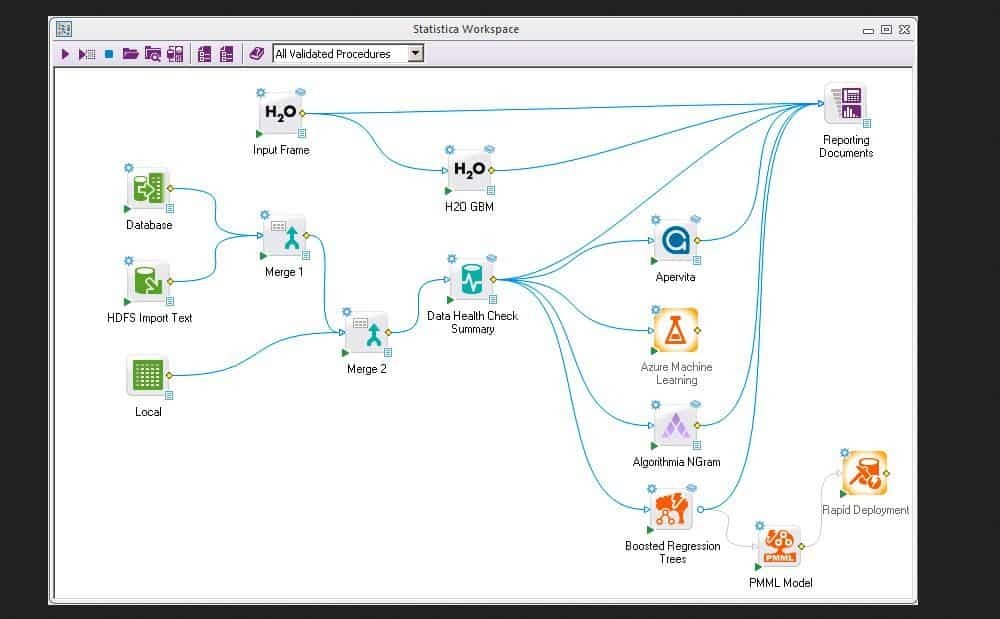 Overview
Statistica drives analytic-powered innovation to solve business challenges throughout organizations.
Citizen UI
Network analytics and powerful data visualization
Edge Analytics for IoT
In-database analytics (NDAA)
Collective intelligence
Small (<50 employees), Medium (50 to 1000 Enterprise (>1001 employees)
Dell Bigdata Analytics transforms businesses by making analytic-based decisions. Dell Bigdata Analytics' Statistica drives analytic-powered innovation to solve business challenges throughout organizations. Embed analytics everywhere to empower a wider community.Companies using Dell Bigdata Analytics will be able to leverage heterogeneous data environments, address the broadest range of Internet of Things (IoT) analytics requirements with Edge Analytics, provide citizen data scientists with streamlined data prep and analytic workflows for greater ease of use and increased efficiency and run any analytics, on any data, anywhere, to drive better decisions across the organization. Users are set to experience streamlined data preparation, network analytics and powerful data visualization, in-database analytics, collective intelligence, innovative edge scoring and more with Dell Bigdata Analytics. Discover and understand relationships within complex networks such as people, processes, contracts, networks, parts and more. Statistica features network analytics capabilities that enable users to combine predictive analytics with human expertise. Glean insight from all company data with a complete suite of robust data visualization tools.Dell Bigdata Analytics deploy "analytic atoms" on any edge device or gateway. Address nearly any IoT analytics use case by running analytic workflows directly at the edge of the network where data is created. Better leverage the compute power of Hadoop clusters, database appliances and other high-performance platforms with Native Distributed Analytics Architecture (NDAA). This also reduces network traffic and takes action where data currently resides.With Dell Bigdata Analytics companies will be able to access models from Algorithmia, Azure ML, Expert Models, H20 Sparkling water and public data sets, and leverage open source technologies and languages including R, C#, Python and Spark.