Review
OnCloudERP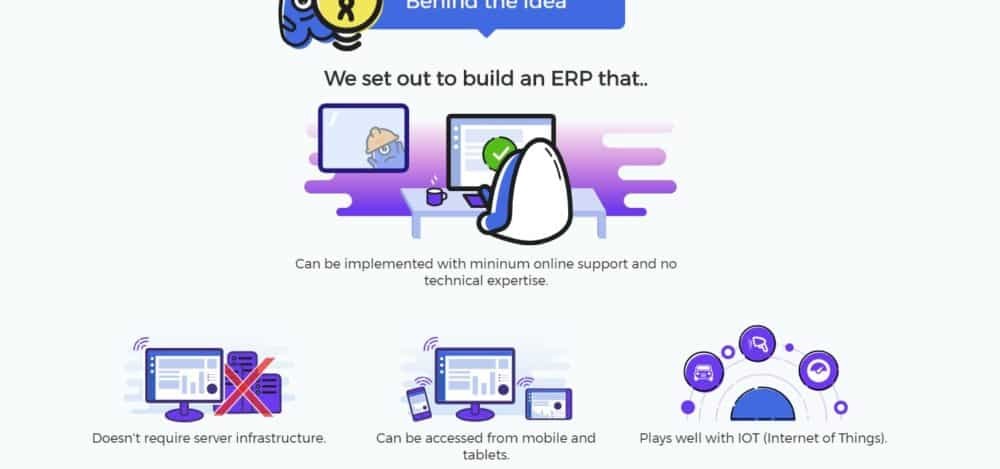 Overview
ONCLOUDERP is an Online ERP, it covers major business processes of SMB sectors and can be accessible through web browsers.
ERP Software,ERP Software SMB, ERP Software Cloud
• Data Analytics
• Sales & Purchase management
• Financial management
• Production management
• Accounting
• Enterprise Reporting
• Cloud platform
• Real-time validation
• StartUp Plan – Free
• Standard Plan – $10/user/month
• Enterprise Plan – $15/user/month
Small (<50 employees), Medium (50 to 1000 Enterprise (>1001 employees)
What is best?
• Data Analytics
• Sales & Purchase management
• Financial management
• Production management
• Accounting
• Enterprise Reporting
OnCloudERP is a cloud-based platform ERP software designed specifically to cater to small to midsize businesses in the following sectors: manufacturing, retail, and trading. OnCloudERP features a simple platform that allows you to synchronize all your business processes as well as provide awesome user experience with easy navigations. Since it is offered on the cloud it doesn't require any server or IT infrastructure to set up. It can be implemented with little online support and minimal technical expertise.
OnCloudERP can be accessed from anywhere, and on any device. OnCloudERP's core functionalities allow users to effectively handle the all the business processes and activities with ease. OnCloudERP supports multi-regional work environments, thus making it ideal for companies that have multiple cultures within their structure.
The system can easily adapt to companies with varying cultural differences such as language, time zones, and currencies. OnCloudERP Accounting module helps you record all your payments, receipts, journal entries with cost and profit centers and matching payments and receipts with invoices. You can also generate all kind of financial reports that can be accessed through its advanced dashboards.
OnCloudERP Sales module lets you record all your sales order, returns and Sales Invoices. It helps you make sales order for sales quotes, sales invoices, and service sales, as well as generate sales analytics and reports. Produce helps you record all your production orders, consumptions journals, output journal and simple productions. Production dashboards lets you gain access to production bill of materials, process costing, raw material & cost consumptions, and make production reports. OnCloudERP Data analytics enables you to have deep insights about the data. This is achieved using dynamically structured reports, dimensional view of data, and through use of predictive analysis.
You may like to read: Top ERP Software, Free, Open Source ERP Software, Top ERP Software for SMB, Top Cloud ERP Software, ERP Software for Large Business.