Review
Mixpanel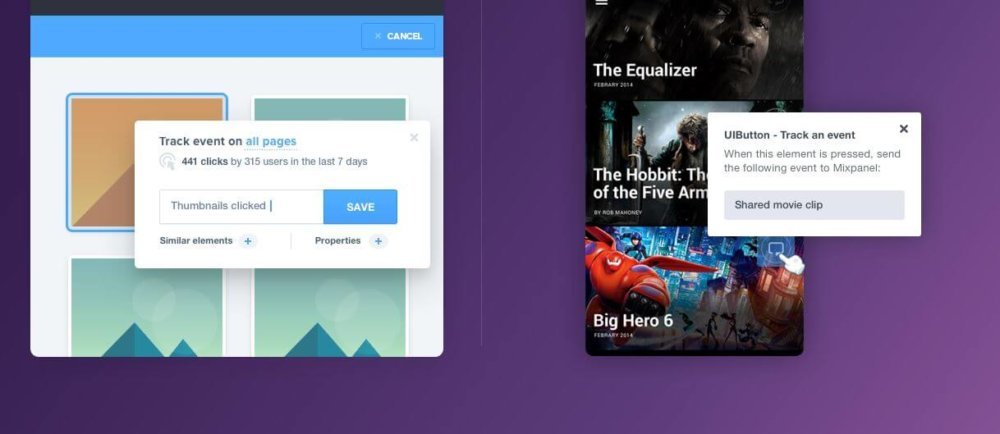 Overview
Mixpanel gives you the ability to easily measure what people are doing in your app on iOS,
Android, and web.
Simple In-Browser Editor
Powerful Mobile A/B Testing
Add New Metrics Without Relying On a Developer.
Codeless Mobile Analytics
Autotrack for Web
Startup $150/month
Business $350/month
Growth $600/month
Premium $1000/month
Commercial $2000/month
High volume (contact Mixpanel)
Small (<50 employees), Medium (50 to 1000 Enterprise (>1001 employees)
Mixpanel lets the users understand how customers use their apps through advanced mobile and web analytics. With different metrics that can be used to measure visitor's engagement, page views are definitely not the only criteria that have to be monitored. With Mixpanel, what people are doing on the web as well as mobile apps that runs on iOS and Android are the crucial information that can establish better relationship with the customers.
With Mixpanel, measure how people patronize the app by knowing how often they go back and use it for transactions. Send them notifications to remind them that they can come back to the app through email and push notifications. Analyze customers better and be informed of what they do and their background. Get reports on all information that can be used for future planning and marketing strategies that targets customers.
Mixpanel features a mobile survey to make sure customers are always heard. Send them questions that can better tailor fit to their needs and make necessary actions on it. Surveys are made while customers are on the page or while using the app.Use A/B testing features to test ideas and get results that really works. Manage page details and get better designs without having the programming skills to start with. The easy to use editor makes every user capable of doing so much on the web and app page that is beneficial to both the user and the customer. With Mixpanel's A/B testing feature, get instant understanding on the impact to customers and see what really works.