Review
MerlinOne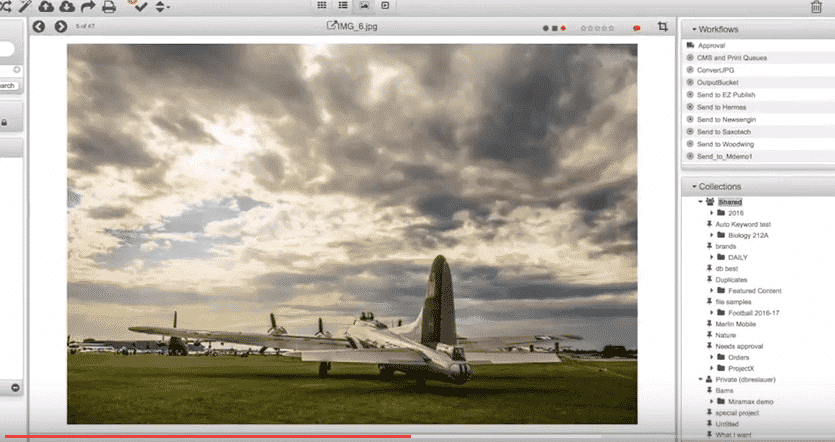 Overview
Merlin is an easy-to-use media asset management (MAM) system that allows you to keep track of photos, multimedia files, graphics, PDF files, Adobe and Office documents for quick repurposing.
Digital Asset Management Software
Use speed-to-text searching
Adobe integration
Collaboration and distribution of contents
Easily export assets directly into social media accounts
Security at every level.
Its SaaS solutions typically starts at $1300/month. Free trial, contact Marlin for pricing.
Small (<50 employees), Medium (50 to 1000 Enterprise (>1001 employees)
The Merlin Digital Asset Management system gives you immediate access to all of your valuable assets no matter how large a digital collection you have. MerlinOne systems are working 7×24 helping customers like Pfizer, Harvard University, Habitat for Humanity, and the White House store, retrieve and protect large collections with confidence that all of their digital assets are accessible and secure.
Merlinone delivers the Digital asset management software to large news organizations, media, and other govt. corporations to increase their speed and productivity by providing the innovative technologies. It's a great software, that helps to con
nect with top-rated customers of large companies with demanding workflows. Marlin is easy- to- use media asset management system that manages and preserves all the digital assets by searching videos with spoken words, metadata schemes, and user-defined interfaces.
So, Marlin DAM offers a fast and accurate searching result from the system with more than 170 million records. Marlin DAM uses different versions to manage updated items and provide various links connected with objects to get information easily.
It's an extensible and flexible management system that helps to keep the records of photos in different formats like JPEG, PSD formats, PDF files, Adobe and office documents and video files with video asset management technology. Marlin DAM is a redundant digital asset management system without hardware investments, means that the company itself supplies all the hardware components with standard hardware platform, suitable connectivity, and proper IT support.
It can use the off-the-shelf Operating system so that users can find contents through different web browsers. It is now available on Amazon Web Services so that customers can choose the best solution for their IT services.
You may like to read: How to Select the Best Digital Asset Management Software for Your Business and Top Free & Premium Digital Asset Management Software