Review
IntelligenceBank DAM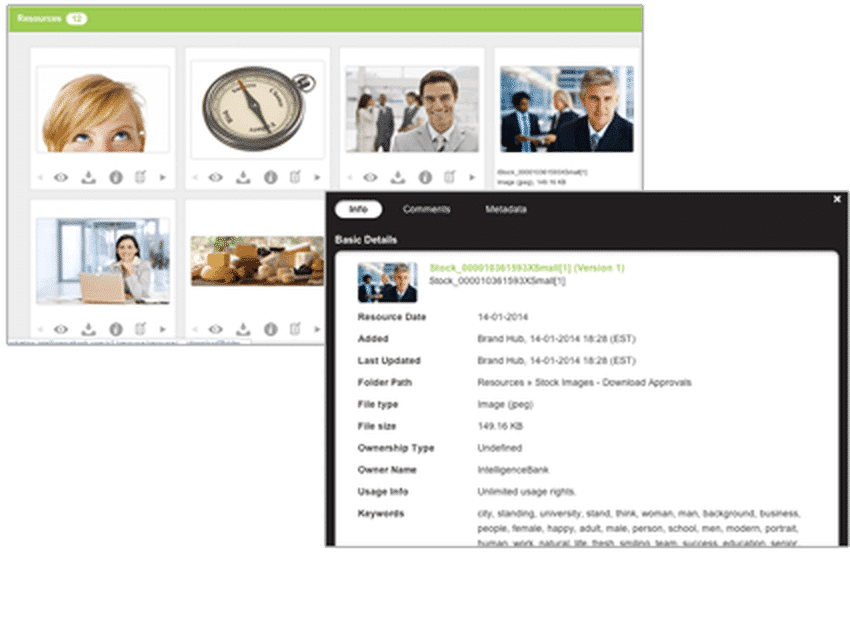 Overview
ntelligenceBank's Digital Asset Management software helps you manage and collaborate on all your images, video and artwork - internally and with customers & agencies.
Digital Asset Management Software
Advanced Search, Global Filters & Metadata
Lightbox Collections
iPad and Mobile Friendly
Private Cloud & Self Hosted Options
Desktop Uploader
Web-to-Print Creative Templates (POA)
Digital Asset Management for All $9/user/month
Brand Hubs $19/user/month
Small (<50 employees), Medium (50 to 1000 Enterprise (>1001 employees)
IntelligenceBank DAM software helps companies manage and collaborate on all their images, video and artwork internally and with customers & agencies. IntelligenceBank Brand Hub software will bring the company's brand guidelines to life, and helps its users track projects with workflow and calendars.
With IntelligenceBank's Digital Asset Management, users will be able to upload up to 2GB per file, individually or in bulk, keep track of versions, preview media online, add to lightbox collections or add comments.
Watermarks protect company files and users can view assets as a list, as images or in a carousel slideshow.Streamline the creative approval process with download approvals; publish approvals and general feedback workflow on any file. Track history of digital sign offs in a dedicated approvals area. The entire platform of IntelligenceBank DAM is customizable, so it looks like the company's brand. Match colors, fonts and even re-name navigation to mirror specifically to the business.
Users can embed images and video in social media and within third party websites. Customize sizes on the fly, adding new versions of the file will automatically update in real-time. It help the team keep track of campaigns, creative licensing dates and projects. Create different calendars for each project, track event RSVPs and link each calendar to other items within the digital asset management platform.
This makes delegation work faster and achieves business goals faster and effective. Lastly, IntelligenceBank DAM undergoes independent security and penetration testing audits to ensure that the company and its user's information are secure.
You may like to read: How to Select the Best Digital Asset Management Software for Your Business and Top Free & Premium Digital Asset Management Software