Review
CONTENTdm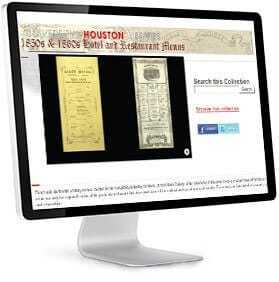 Overview
CONTENTdm allows you to easily build and showcase your digital collections on your personalized website, making them more discoverable to people around the world.
Digital Asset Management Software
Create and Organize Collections
Quickly Add Items and Metadata
Manage Complex Media Types
Support Long-term Data Management
Optimize Search and View
Enhanced Security
Small (<50 employees), Medium (50 to 1000 Enterprise (>1001 employees)
CONTENTdm allows the company to easily build and showcase their digital collections on their personalized website, making them more discoverable to people around the world. CONTENTdm also secures and monitors the master files in a cloud-based preservation archive so they remain safe for the future. With its integrated tools, users can quickly create a branded look and feel for the company library's digital collections website.
CONTENTdm makes it easy to customize the site, whether or not users have programming skills.CONTENTdm supports personal project space and shared projects, and a centralized queue allows for final review or editing by a collection administrator.
To support collection building with groups and multiple workflows, CONTENTdm includes tools to allow adding records in batches or singly, to conduct Web-based import, and to add CONTENTdm digital items to existing WorldCat records through the OCLC Connexion client.
CONTENTdm's Metadata templates allow its users to quickly standardize their descriptive, technical and administrative metadata. Users can also import existing metadata into CONTENTdm. Built-in editing tools and controlled vocabularies aid in cataloging; while the software includes ten integrated thesauri from the OCLC Terminologies Service, while also being able to import or develop their own controlled vocabulary.
CONTENTdm can store any file format and can display any file format that can be displayed in the browser used by the user either natively or via a plug-in. This includes all common formats, such as JPEG, GIF or TIFF images; WAV or MP3 audio files; AVI or MPEG video files; PDF files and many more.
You may like to read: How to Select the Best Digital Asset Management Software for Your Business and Top Free & Premium Digital Asset Management Software