Intent Media closed $22.7 million Series C financing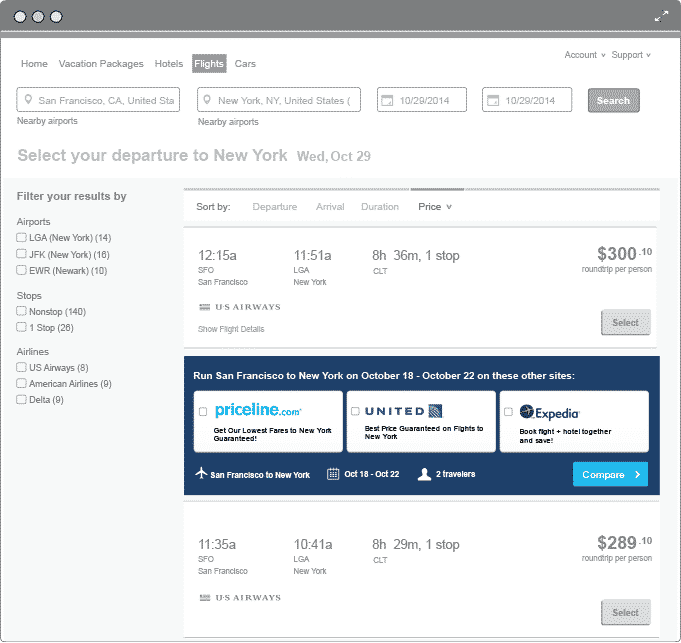 Intent Media closed $22.7 million Series C financing : Intent Media, the leader in intelligent advertising solutions for travel companies, has closed a $22.7 million Series C financing round to fuel its continued growth.New York-based Insight Venture Partners led the round, with participation from existing Intent Media investors Matrix Partners and Redpoint Ventures. As part of the transaction, Bradley Twohig at Insight Venture Partners will join Intent Media's board.
Intent Media's data-driven advertising products help to unlock the revenue potential of online travel companies while safeguarding their core transaction businesses. Intent Media products make travel shopping easier for consumers, increase profit per visitor for partner sites, and provide a significant new source of highly-qualified traffic for travel advertisers.
Intent Media powers advertising on dozens of the world's leading travel brands, including Orbitz, CheapTickets, Expedia, Hotwire, Travelocity, ebookers.com, lastminute.com, Hotel Club, Travelport, and Hipmunk. Thousands of travel companies advertise through Intent Media, including the world's largest online travel agencies, airlines, hotels, and metasearch companies.
"Intent Media has a unique sense for how to establish well-integrated media products while respecting publisher interests, setting it apart from other solutions," says Chris Stevens, Vice President of Merchandising at Orbitz Worldwide.
"Intent Media creates valuable new revenue streams for online travel companies and provides travel advertisers with higher return on their marketing spend through more effective targeted ads. This is a win-win situation for consumers and travel brands," says Mr. Twohig. "The company's complex, real-time consumer decisioning technology sets the standard for innovative advertising solutions that are globally relevant. We are thrilled to support Richard and his team as they continue their worldwide expansion."
Intent Media launched its first products in 2010 and has seen tremendous growth in North America and Europe.
Intent Media will use the funds to:
– Accelerate global expansion. This year, Intent Media launched in Europe with an exceptional set of launch partners and advertisers. Intent Media is opening an office in London and will continue to build its partner and advertiser base across major European markets.
– Expand the company's team with technology-obsessed engineers and data scientists who want to be part of a collaborative, freakishly talented development group.
– Continue to solidify the company's market-leading position in travel with new, innovative products such as its recently launched Property Price Ads, which creates a consumer-friendly metasearch shopping experience on retail travel sites.
– Extend beyond the travel industry with partners in other e-commerce categories who are looking to increase media revenue while protecting their core transaction business.
"2014 has been an exceptional year for Intent Media. Year-over-year, our revenue has tripled, and we're expanding our publisher and advertiser partnerships domestically and internationally," says Richard Harris, CEO of Intent Media. "We have a unique proposition — that risk-mitigated advertising enables travel retailers to generate more money from their visitors— and it's clearly resonating in the market. Insight Venture Partners has deep experience in our space and will help us scale the business globally."