Actian Graph Analytics Capabilities Discover the Cause, Effect and Influence of Events on Business Outcomes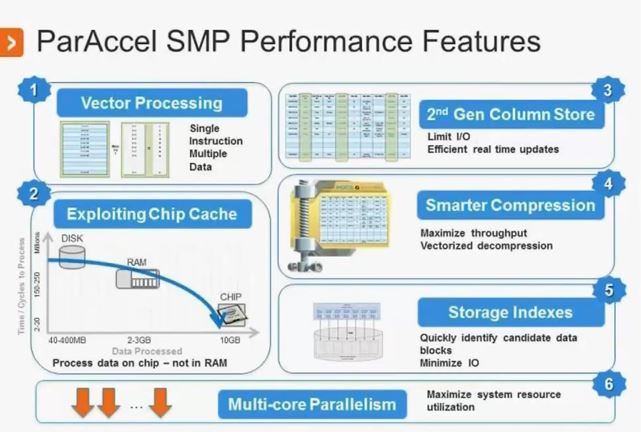 Actian Graph Analytics Capabilities Discover the Cause, Effect and Influence of Events on Business Outcomes :
Actian Analytics Platform is being expanded to offer the highest-performing, scalable graph analytics engine that seamlessly discovers the value of new relationships in networks of people, devices and their impact on business outcomes. Data is not static – it is constantly flowing, changing and growing. The outcomes organizations seek from data shift and evolve. To gain insight in this dynamic environment, organizations need access to a future-proof analytics platform with robust, flexible capabilities to fan-in data at scale and apply the most appropriate analytical approach to determine the contextual impact of the data to their business. Now, Actian will provide complete access to graph analytics via SPARQLverse, the engine released by SPARQL City, with the same principles of the Actian Analytics Platform of delivering a highly scalable 21st Century software architecture that runs on off-the-shelf hardware and delivers extreme price performance.
The graph analytics capabilities from Actian deliver the highest-performing in-memory triple store built for enterprise analytics. The SPARQLverse engine is architected to take advantage of standards and commodity hardware, and is one of the most scalable, usable and price-performant solutions available. New graph capabilities enable Actian customers to accelerate the time it takes to understand the impact and value of new relationships of people and connected devices. In a recent benchmark run by SPARQL City, the SPARQLverse engine ran 10 times faster on 100 times the data volume (2.5 billion triples/edges) than other graph solutions.
"Data pouring out of social applications, mobile devices and Internet of Things applications represents one of the biggest opportunities in decades, but understanding the correlations and relationships between these massive data sets can be daunting. Graph analytics is an effective way to solve the problem, but most solutions available today are difficult to use, do not scale and lack the performance needed to get answers quickly," said Mike Hoskins, CTO of Actian. "Actian saw the opportunity in graph analytics early on, and as a lead investor and board member of, and advisor to SPARQL City, it's our goal to bring this innovation to market faster using a focused approach to product development and sales execution. With the addition of this next-generation graph analytics engine to our portfolio, our customers can extract meaning and discover hidden patterns and relationships from mounds of data in order to make informed, accurate and game-changing business decisions."
Organizations in industries ranging from financial services, healthcare and retail can increase the accuracy of decision-making to identify never before discoverable insights. Actian's graph analytics offering addresses these and many more use cases without any limitations on enterprise scale:
• Cybersecurity: There is the growing need to find intricately connected patterns of data across varied data sets to thwart sophisticated attacks. Graph analytics can show patterns that may indicate malicious activity.
• Fraud: Fraud attacks hitting banks, commercial operations and nations continue to grow in sophistication and are increasingly difficult to detect. The combination of graph analytics engines and auto-discovery tools exposes these well-hidden fraudulent activities before they occur.
• DNA and Health Research: The human body is the most complex system in existence with relationships between organs, cells and DNA that contain all the secrets of health and healing. Graph analysis, more than any other information technology, provides the power and keys to unlock them.
• 720-Degree View of Customer: Graph analytics can take the typical 360-degree view of the customer and turn it into a more comprehensive, 720-degree view of the customer, by adding an individual's social network to the profile.
• Internet of Things and Log Analytics: Graph analysis uncovers complex relationships by analyzing the billions of devices connected to the Internet and trillions of time-stamped events that tie these things together in unique ways. This approach also unveils the deeper meaning of the complex relationships now established among man and machines.
"We share Actian's belief that organizations deserve to be freed from low-performing, hard-to-use analytics solutions that don't scale and – even worse – don't deliver the insights they're looking for from their data," said Barry Zane, Founder and CEO of SPARQL City. "We built the SPARQLverse engine with the most scalable and user-friendly architectures and approaches. Alongside the Actian Analytics Platform, our graph analytics engine enables enterprises to rapidly and easily combine and analyze data from multiple sources to find interesting patterns and new insights."
Actian transforms big data into business value for organizations of all sizes, no matter where they are on their analytics journey. We help companies win by empowering them to connect to data of any type, size or location; analyze it quickly wherever it resides; and take immediate action on accurate insights gained to delight their customers, gain competitive advantage, manage risk and find new sources of income. With the Actian Analytics Platform, Actian has delivered the world's first end-to-end analytics platform built to run 100 percent natively in Hadoop. Among tens of thousands of organizations using Actian are innovators in the financial services, healthcare, telecommunications, digital media and retail industries.