Review
Google Data Studio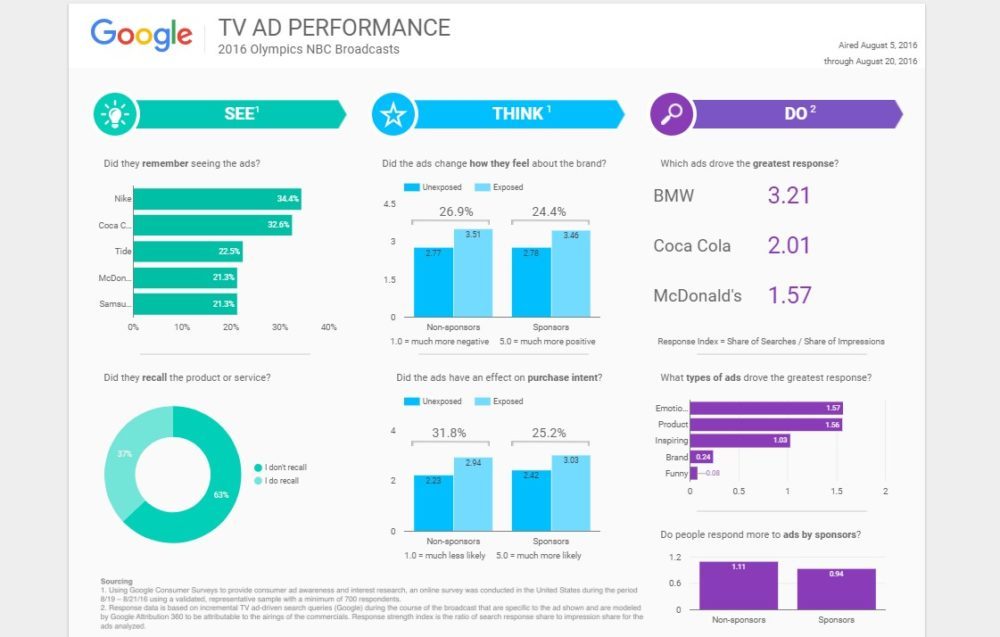 Overview
Data Studio has the features you need to easily bring your data analysis together, create compelling visualizations, and share insights with your team.
•Visualize your data through highly configurable charts and tables.
•Easily connect to a variety of data sources.
•Share your insights with your team or with the world.
•Collaborate on reports with your team.
•Speed up your report creation process with built-in sample reports
Small (<50 employees), Medium (50 to 1000 Enterprise (>1001 employees)
What is best?
•A visual editor for easy creation of reports and dashboards.
•A rich library of visualizations to reveal the real story behind the data.
•Fully custom design and style controls so you can make it your own.
•Reusable templates for fast, professional reports every time.
What are the benefits?
•Dynamic and interactive report controls based on time periods, geographies, segments
•Seamless integration between data, analysis, and reporting for easy workflows.
Google Data Studio provides easy access to all the data sources for the business to make better decisions. Regardless of whether you're a business user or a data analyst, and no matter where the data lives, simply access it with a pre-built Data Studio connector.
Data Studio handles the authentication, access rights, and structuring of the data. Once a data source is connected, the underlying dimensions and metrics are readily available for use in calculations, transformations, and visualizations.
With Data Studio you'll be able to transform your raw data into the metrics and dimensions needed to create easy-to-follow reports and dashboards. Simple solutions help you cleanse, combine, and transform all your data without writing code or creating SQL queries.
Data Studio allows you to leverage the collective wisdom of your entire team with built-in collaboration. Individuals and teams can easily edit, view, add comments, and manage versions of dashboards and reports — both within and outside the walls of your company.
No more spreadsheets and emails going back and forth, and no more worrying about managing versions.
You may like to read: Open Source, Free and Top Dashboard Software and How to Select the Best Dashboard Software for Your Business
Google Data Studio ScreenShots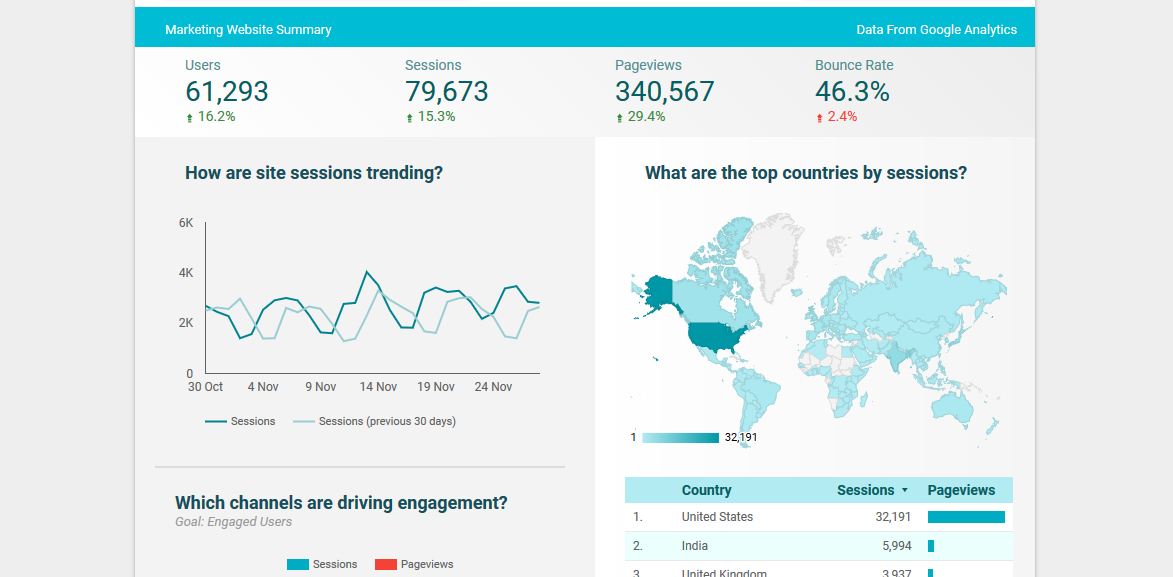 Google Data Studio Videos