Review
Gimmal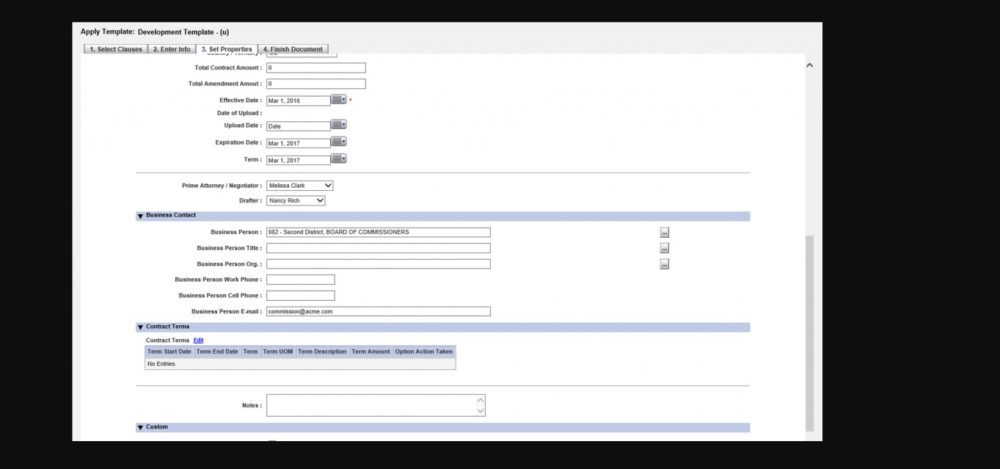 Overview
Gimmal Contract Management can shape your business's contracting process to maximize value and efficiency while taking steps to eliminate various sources of risk.
Contract Lifecycle Management Software
SharePoint and Office 365
DoD 5015.2 certified records management
Microsoft certified records management
Centralized policy rule creation
SAP metadata
Working on the cloud
Automatic templates
Automatic tagging
Single interface
Interoperability
Automatic Content Organization
Can request a demo
Contact for Pricing
Small (<50 employees), Medium (50 to 1000 Enterprise (>1001 employees)
Gimmal is a company focused in the improvement of the user's experience in managing information and streamlining processes. Their solutions are built on SharePoint and Office 365 to simplify the management of all contents across the organizations, including shared drives, enterprise file sync and share systems. Gimmal ensures customers of records compliance and security more easily, makes them realize their digital workplace strategies faster and connects content with business transactions to improve efficiency and lower costs.
The software eliminates the problems that come from disparate information silos and retaining useless or expired information by increasing employee productivity by helping them find the critical information they need, improving information quality so businesses can achieve their goals quickly, reducing cost by providing a way to easily govern content and reduce the volume of information and improving compliance with advanced records management so information is secure.
Gimmal offers 3 products; each of them specialized in a specific audience. The first one is Workplace Governance, which makes managing sites and information across SharePoint and Office 365 easier and more powerful. It improves information quality, user experience and increases overall productivity by easily configuring templates for the businesses with automatic setup, automatically tagging to improve findability, and ensure managed consistent information architecture for all sites and content.
The second one, Workplace Compliance, aims at providing advanced records management in SharePoint. It provides code-free policy management, unified records management and DoD 5015.2 certified records management to manage all aspects of compliance with a single interface, and centralize policy rule creation and reporting to eliminate cumbersome configuration.
The third one is Workplace for SAP, which unlocks and unifies content, data, and processes created or used by SAP and SharePoint. By providing interoperability, automatic content organization, and SAP metadata, it improves collaboration and productivity, increases speed value and reduces costs of ownership. In addition, it offers 4 business applications that complement the main products in improving the experience of the business cycle. These are Contract Management, Workplace Builder, accounts Payable Automation, and Field-Tested Solutions.
You may like to read: Top Contract Lifecycle Management Software, Top Free Contract Management Software and How to Select the Best Contract Lifecycle Management Software for Your Business