permanent tsb uses Real time Credit Scoring with SAS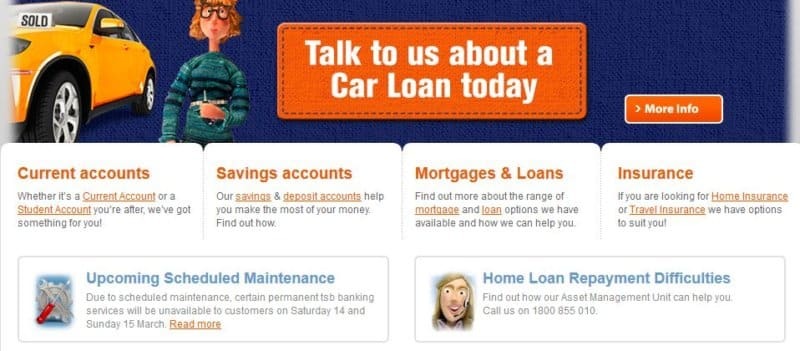 permanent tsb uses Real time Credit Scoring with SAS : permanent tsb, a leading Irish retail bank, is using SAS solutions to deliver quicker and more efficient credit decisioning. Analyzing this data in real time will help the bank to make quicker decisions that reflect each customer's circumstances, thanks to technology provided by SAS, the global leader in business analytics. permanent tsb bank is a leading provider of financial services in the Irish market and one of Ireland's largest retail banks. It offers a comprehensive range of retail banking products, including deposit accounts, current accounts, mortgages and consumer finance such as personal loans, credit cards and overdrafts.
PTSB chose SAS because of the integration between its various solutions, which significantly reduces the time it takes to develop and deploy new scorecards for the bank's customers. The resulting speed to market allows for enhanced credit decisioning across the full credit life cycle. The proposed solution will lead to time savings in development and deployment processes, more time to enhance the accuracy and effectiveness of credit models and improved credit decisioning that results in increased profitability.
The SAS solution can also be applied to other business areas, such as implementing automated next-best-action decisions, leading to an improved and integrated customer relationship in an omnichannel environment. This means only one technology needs to be supported, hardware can be shared and business processes are complementary.
"PTSB required a high-performing, real-time credit decisioning engine for new business, which had to integrate seamlessly into the bank's existing customer management and core banking systems with a usable and interactive interface," said David Curtis, Chief Credit Officer at PTSB. "We also needed to update legacy software and required a real-time decision-support tool for underwriters in our Arrears Management Unit, so they could propose suitable treatments that met the requirements and circumstances of each customer. This technology addresses both items and we look forward to using it in other areas of our business, so we can make even more customer-centric decisions and deliver a service that is the best fit for them."
"PTSB has laid out a clear vision to develop deeper and stronger relationships with its customers, and SAS is an integral part of the solution," said John Farrelly, SAS Regional Director. "In the information economy where consumers interact in multiple ways with organizations, it's crucial that businesses like PTSB are able to collect and analyze that data to give them the power to know all they need to about their customers."
PTSB is using SAS Real-Time Decision Manager, which enables organizations to get more value from inbound, real-time customer interactions by going beyond what a simple rules or recommendation engine can provide. It combines the world's best analytics with business logic and contact strategies to deliver the best real-time recommendations and decisions to various interactive customer channels – websites, contact centers and point of sale.