Review
Ento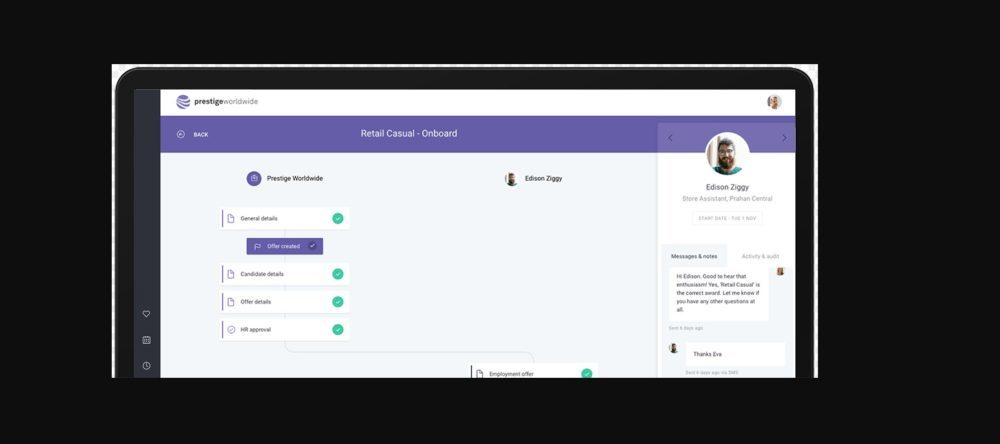 Overview
Ento software is part of the next generation of workforce management tools; cloud-based, accessible via a smartphone, tablet or desktop, and integrated with leading HR, POS and payroll systems
Workforce Management Software,Workforce Management Software SMB
•Core HR
•Payroll and leave
•Onboarding and workflows
•Rostering software
•Tme and attendance
•Recruit and Hire
Small (<50 employees), Medium (50 to 1000 Enterprise (>1001 employees)
What is best?
•Core HR
•Payroll and leave
•Onboarding and workflows
•Rostering software
•Tme and attendance
•Recruit and Hire
What are the benefits?
•Simplify engagement with instant communication tools, and empower staff by allowing them to manage their details
•Swap shifts & more from the staff app. Get visibility over your most valuable resource
•Empower your staff with ESS on any device
•Go paperless with all your HR documents
•Sync any and all staff information to your other business systems
•Create group discussions for your team structures
•Allow staff to message 1-1 with their managers
Ento is a software that integrates other software such as rostering, time and attendance, payroll and leave and the onboarding and workflows.For on boarding and workflows, new hires have the Ento application installed in their devices to make their familiarization with the work environment easier. These employees sign their employment contract and policies, digitally eliminating errors arising from the manual sign up.
Ento allows managers to interact with new hires which ensure that they get sufficient guidance and support through the on boarding process. Every step of onboarding process is overseen by the right people, and the new team is notified of workload and tasks as well. The importance of this to the HR management team is that they can create workflows and centralize issues such as cross-boarding, offboarding, training, as well as performance reviews.
Ento offers a time and attendance software which has made timesheet handling easier. Timesheets contain records of the start and end of the task. The information can estimate the cost of the work, management, Payroll as well as client billing. Efficient data inputting in timesheets increases the productivity of the company. Under time and attendance module, there is a GPS-tagged clocking which enables employees to check in and out the job premises using their smart phones. It is foolproof facial recognition tech enabled, such that only the right people can access the business premises. This clocking feature ensures everyone comes to work therefore reducing absenteeism.
Ento offers a rostering software which automates employee scheduling. Scheduling enhances productivity because everyone at work knows what to do and at what time. The rostering software has enabled the HR team to create the necessary schedule, depending on the demand of the work. It eliminates unnecessary labor force and allows the management to focus on what is important for the business. Employees know their shifts automatically encouraging continuous running of the firm. The core HR module allows the management create a database of all the employee's necessary documents.The administration can reach the staff at any time, and the employees can check their leave calendars as well as their shifts.
You may like to read: Top Workforce Management Software and How to Select the Best Workforce Management Software for Your Business