Analyze data quickly and visualize using SiSense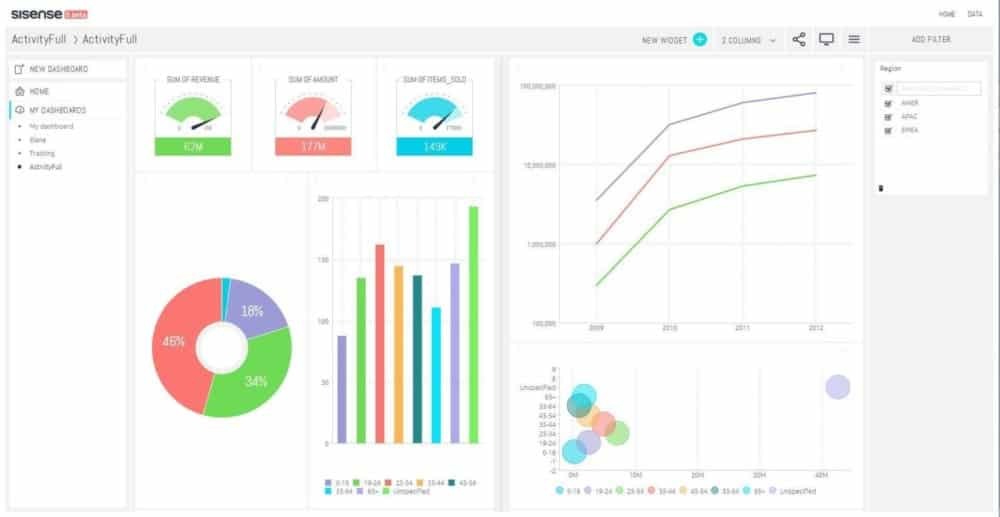 Analyze data quickly and visualize using SiSense: SiSense enables non technical business users to easily join, analyze and visualize growing data sets from a multitude of structured and unstructured data sources. Powered by In Chip and Elasticube technologies, SiSense delivers unmatched performance, agility and value with customers in 49 countries. The clients includes global brands like Target, ESPN, Merck and NASA. SiSense 5 enables non technical business users to analyze data quickly on a platform built to handle thousands of users and queries where other solutions slow down severely or crash. SiSense enables to share stunning interactive dashboards with colleagues, keep abreast of updates to dashboards via new email dashboard delivery, work from any computer or mobile device, quickly calculate statistical functions such as standard deviation and median over large data sets. SiSense 5 works on any device such as desktop, tablet, smartphones. The solution has been redesigned from scratch to support a smooth user experience from mobile devices. It includes push notifications and powerful drill down capabilities, among other new features - all designed to increase adoption. Its back-end is powered by In-Chip technology which is 100x more data, 10x faster than In-Memory, requires no scripting or coding, and enables mash-ups of multiple data sources in a proprietary centralized database.
"With SiSense 5, we are able to funnel all of our growing data sets into one central point that users from the CEO down to the customer facing support team can log into any device and draw insight from our data in a timely manner," says James Levine, Senior Analyst/CS Operations Manager, Act-On Marketing Software.
SiSense features include ability to join multiple data sources in a proprietary centralized database, fully browser-based environment for developing dashboards, responsive design, powerful drill down features provide easy access to granular data, powered by In-Chip technology and simple dashboard sharing.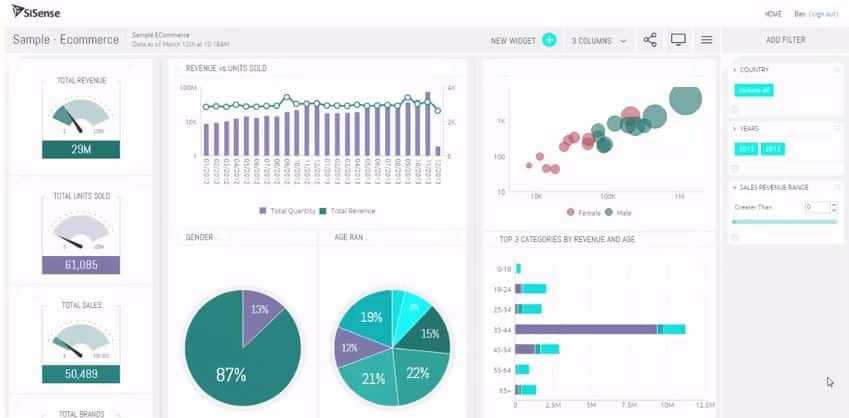 "IT and business users have been slow to embrace mobile business analytics, in part, because a visually appealing front-end with limited back-end capabilities is of limited use," says SiSense CEO Amit Bendov. "To be of true value, solutions must be easy to use, scale to large deployments, and allow users to view and analyze large volumes of data and share results. All the back-end technological enhancements we made last year - including the introduction of In-Chip analytics - were leading up to this: a solution that can makes big data accessible to thousands of users across all platforms, with dashboards so attractive and analytics so intuitive, it encourages adoption across the organization."