Tala provides instant credit scoring, lending, for underserved people using behavioral data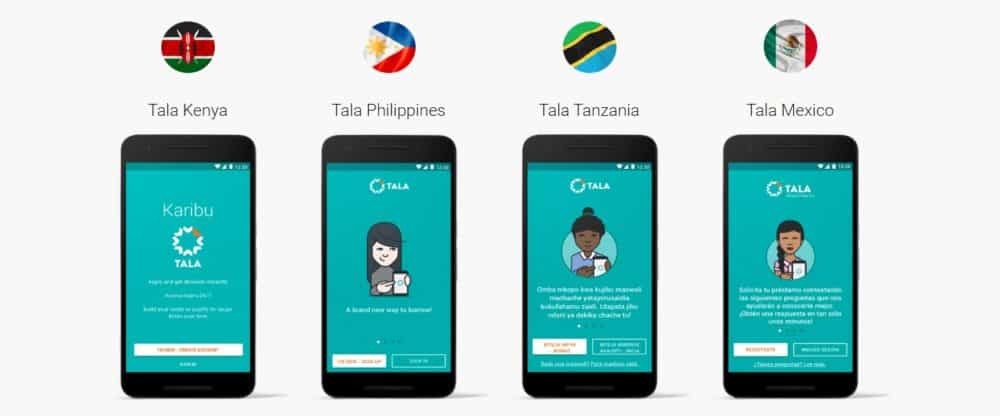 More than two-thirds of the world's adult population has no formal credit bureau record, making it difficult for traditional financial services to understand and reach these consumers. Tala's app, which can be accessed by anyone with an Android smartphone in Tala's markets, analyzes device and behavioral data to instantly underwrite these consumers and create a personalized loan offer. Tala disburses loans between $10 and $500 USD to a mobile wallet or via payment method of the customer's choosing. More than 85% of Tala's customers receive credit in less than 10 minutes.
Tala is the leading mobile technology and data science company committed to financial inclusion globally. Millions of underserved people have borrowed through Tala's smartphone app, which provides instant credit scoring, lending, and other personalized financial services in emerging markets.
The consumer lending app from Tala underwrites customers in real time using thousands of alternative data signals. Anyone with an Android smartphone in our markets can apply for a loan and receive an instant decision, regardless of their financial history. Tala provide fast, personalized loans to approved borrowers and help customers build a digital credit history, or financial identity, over time.
Tala currently operates in Kenya, Tanzania, the Philippines, and Mexico, and has launched a pilot in India. The company has delivered more than $500 million USD in credit to millions of customers. Tala has more than 300 employees across offices in Santa Monica, Nairobi, Dar Es Salaam, Manila, Mexico City, and Bangalore.
Tala's mobile app for Android aggregates more than 10,000 different data points on a customer's device, including financial transactions, savings, network diversity, and geographic patterns, and builds a customized credit score, or financial identity. Once a customer has been scored through the app, he or she can quickly apply for credit and receive an instant decision. The size and terms of the credit product are customized based on a customer's risk and capacity. Credit is disbursed directly to customers' mobile money accounts in less than 5 minutes, and customers repay their loans directly from the app.