Review
Wizeline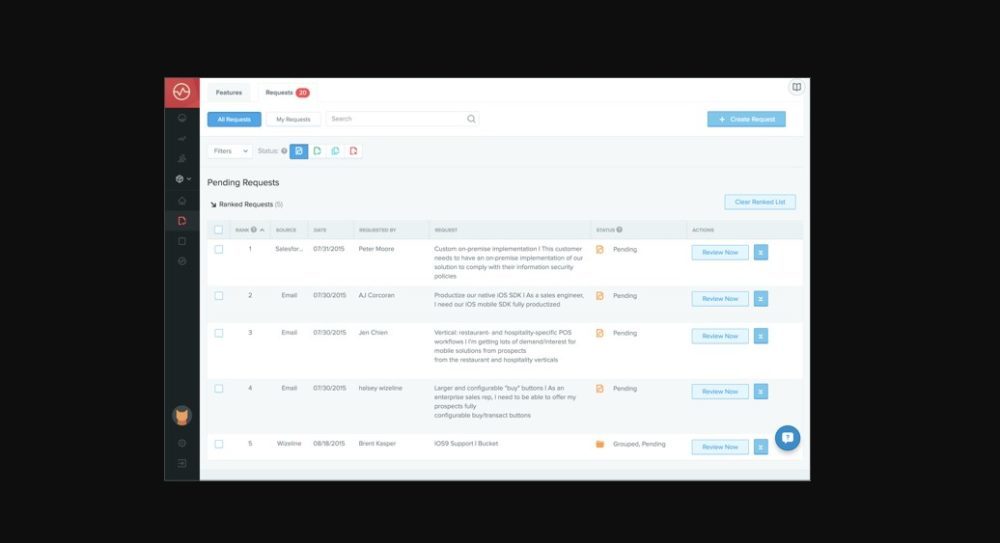 Overview
Wizeline enables a collaborative and data-driven approach for setting product strategy, prioritizing features, and communicating progress via visual product roadmaps.
Product Management Software
•Effective company management
•Good customer service
•User-friendly
•Plan and prioritize releases
Contact for more pricing details.
Small (<50 employees), Medium (50 to 1000 Enterprise (>1001 employees)
What is best?
•Idea Management
•Backlog Management
•Product Surveys
•Prioritization
•Product Strategy
•Roadmap
•Services
Wizeline has good news for product managers who have outgrown spreadsheets and presentation software as tools for managing their company's products. The product management solutions company just announced its free Wizeline Starter plan, which allows product managers overseeing a single product to evaluate product feature requests, plan and prioritize releases, and develop visual roadmaps.
It's all about centralizing the information that's out there. Companies generate a lot of data, but it's not in a place where it's very useful. Wizeline help companies use the data to make better prioritization decisions, and then track whether the decisions made were the right ones.
With Wizeline Starter, product managers have access to survey tools that make it easy for them to collect and analyze feedback from internal groups or individuals when determining priorities for upcoming releases.
Wizeline Services enables teams to deliver wins with technology. A win is when user engagement surges 10X after a new feature release. It's when a company's app ratings go from 2 to 5 stars. In sum, a win is when the user utilises software to solve a problem that gives the business an unmistakable edge. Also: wins feel good.
Wireline helps the user make wins happen by collaborating closely with the user's team, staying relentlessly focused on delivering the right outcomes and making the user's goals Wizeline's own. The user's customers and market are the best source of information when determining how to develop software that drives results. The challenge: there's more data, and the market moves faster, than ever before. Wizeline offers access to the people, processes and technology needed to build software not on what the user believes — but what the user knows.
You may like to read: Top Product Management Software and How to Select the Best Product Management Software for Your Business