Review
Planhat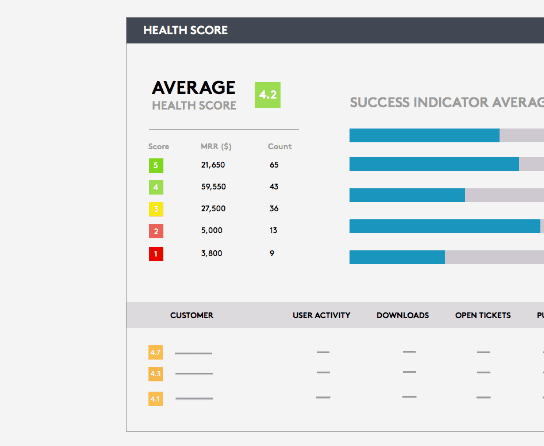 Overview
Planhat Predict churn and spot up-sell opportunities with a composite customer health score. The score is a transparent and fully customizable. Add dimensions based on your CSMs subjective input or hard facts and data points
Business Intelligence Software
•Health score.
•Onboarding module.
•User analytics.
•Forecasting.
•Subscription management.
•Email outreach.
•Report.
•Sales pipe.
•$300 USD per hour of work
Small (<50 employees), Medium (50 to 1000 Enterprise (>1001 employees)
What is best?
•Health score.
•Onboarding module.
•User analytics.
•Forecasting.
•Subscription management.
•Email outreach.
•Report.
What are the benefits?
• Complete user behavior analysis
• Efficiency
• Access all customer data in one place
• User tracking
• Complete picture
• Unlimited KPI's
• Work from Anywhere
Planhat helps companies to reduce churn, drive up-sales and maximize customer lifetime value. Through Planhat companies predict churn and spot up-sell opportunities with a composite customer health score.
The score is a transparent and fully customizable. Add dimensions based on your CSMs subjective input or hard facts and data points. Planhat boarding uses the industry's most powerful on-boarding module. Report on average on-boarding days for each client segment, get a feel for number of customers with overdue tasks and quickly identify the delayed processes. Planhat will help to understand the customers and how they use the service. It also promotes the champions and super users, get the detractors back on track.
Planhat's Customer Success forecasting module helps CSMs to get visibility into the future. Forecast on a license level or fall back on Planhat's crafty projection scenarios. The forecasting analytics page gives tremendous insights as it puts the forecasted future renewals in perspective of the historic performance and let's you drill down into any specific period to link the KPIs to renewals, upgrades, downgrades or churn of specific accounts.
Through Planhat's subscription management the company can get a quick overview over future renewals. Forecast cash flow and identify accounts at risk.
Planhat's email outreach feature helps customer success managers streamline email communication and improve customer engagement. Create impactful email campaigns to drive any customer success goals. The companies can get the SaaS metrics needed to be strategic about business. Planhat's sales pipe helps to drag n drop sales opportunities through the sales funnel. Up-sell, cross sell and new business in a single view. Planhat offers one of the most exciting and powerful tool kits for Customer Success.