Review
OutSystems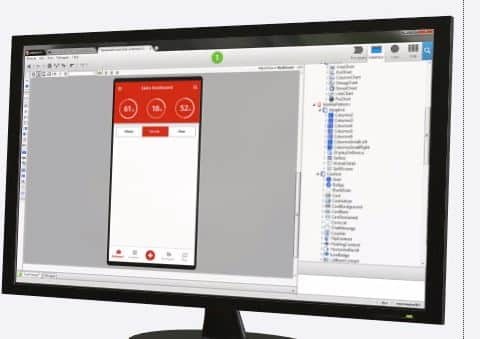 Overview
OutSystems provides the number one platform for low-code application development. Accelerating digital transformation, OutSystems is the fastest and most comprehensive way to create, deploy, change, and manage custom mobile and web applications - delivered seamlessly across all devices.
Low-Code Development Platform
Unbeatable Speed
Integration With Everything
Great UX by Default
Low-code Without Constraints
Built-in Security
Massive Scalability
Unbreakable Deployment
Real-time performance dashboards
Small (<50 employees), Medium (50 to 1000 Enterprise (>1001 employees)
OutSystems helps to develop and deploy apps in the cloud, on-premises or in a hybrid model. Develop once, for all devices. Integrate all existing systems and applications. Reuse the skills and resources. OutSystems offers a visual development environment to rapidly develop and change mobile and web applications. Developers can assemble all components necessary to completely define mobile and web apps, without writing any low-level code. user will be able to model User Interfaces, Business Logic, Business Processes, Databases, Integration Components, Web Services, Security Rules and Scheduling activities. One can find an integration SDK to quickly create custom components to integrate external applications and databases. It includes wizards to automate the integration of databases, library APIs and popular third party applications such as SAP. It works with Microsoft Visual Studio and Eclipse to assist in the creation of custom integration adapters. Integration adapters are published with 1-click and then reused many times in different web business applications.OutSystems provides version control and configuration management of all mobile and web applications, services, integration adapters and other application resources. Operation teams can monitor and audit running applications to detect and isolate performance and quality issues, and to manage highly scalable, 24x7 application server farms. OutSystems also provides all the functionality needed to manage the entire application portfolio centrally, stage interdependent apps and components, and streamline DevOps processes. It simplifies staging across environments by performing a complete dependency analysis across environments and deploying applications and all their dependencies with one click. It also allows to define IT team's access to applications and their components across all environments.