IFS solution across its international business for Live Marketing Solutions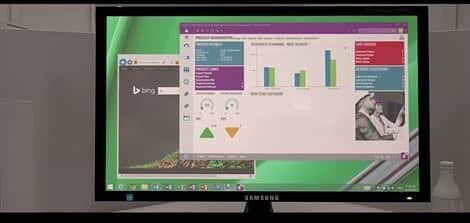 Live Marketing Solutions division of MCH Group, comprising subsidiaries such as Expomobilia (based in Effretikon, Switzerland) and Winkler (Wohlen, Switzerland), has decided to implement IFS Applications 9 to optimize its global business processes. The contract includes licenses and services worth approximately 1.4 million euros.
The MCH Group is a leading international group of live marketing companies with a comprehensive services network spanning the entire exhibition and event market.MCH was looking for a new unified ERP solution since its legacy systems were not providing optimal support for the group's numerous cross-company processes. After an extensive selection process, the Live Marketing Solutions division opted for IFS Applications.
When fully implemented, IFS Applications will empower some 200 staff with enhanced support for mission-critical processes such as multi-site and multi-currency project management and costing. The solution will also provide optimized support for material and rental management, helping the company increase its competitiveness and cost efficiency throughout its international value chain.
The IFS solution will support business processes such as financials, distribution, manufacturing, engineering, maintenance, sales & service, collaboration, human resource, CRM, project management and reporting, rentals, document management and quality management.
"We chose IFS because of the international orientation of the company and its software as well as its robust support of inter-company processes," Richard Hämmerli, CFO, Live Marketing Solutions, MCH Group, said. "With IFS Applications, we can further increase the efficiency of our operations as well as accelerate them. This is of enormous importance with regard to international project management. Only with optimized processes can we remain competitive in the long term."
"The agreement with MCH Group is further proof of our expertise in the project-based industries," IFS Europe Central Vice President Sales & Marketing Peter Höhne said. "For companies that are active in this field, IFS offers an integrated lifecycle management solution that supports the individual requirements. We are very excited to start the implementation project and look forward to a long and successful relationship with the MCH Group."
The implementation will start at MCH Group subsidiary Expomobilia, which constructs exhibition stands and pavilions, and event service provider Winkler Multi Media Events. These will be followed by Techno Fot AG, Rufener Events AG, Reflection Marketing AG, and MCH Global AG.