Review
IBM Rational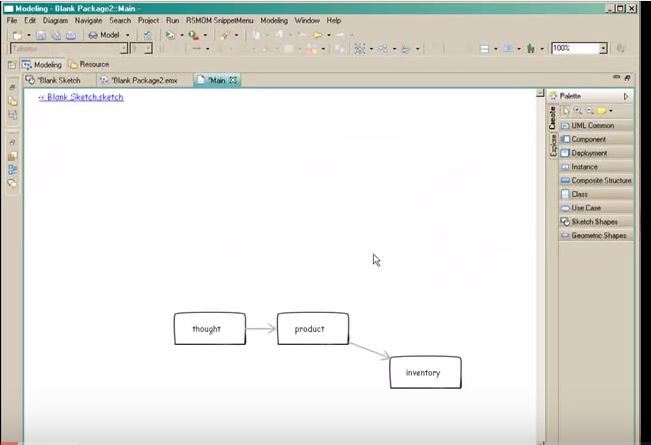 Overview
IBM Rational Software Architect family is a suite of integrated design, modeling and development software applications, which are delivered on a highly extensible platform.
Unified Modeling Language Tools
Use model-driven capabilities for developing ANSI,C++, COBRA.
Use common modeling tool and language.
Visual modeling capabilities.
Web and XML tools.
UML.
90 days free trial available. Open-source. Contact IBM Rational for pricing.
Small (<50 employees), Medium (50 to 1000 Enterprise (>1001 employees)
IBM Rational Software Architect is a modeling and development environment that uses the Unified Modeling Language for designing architecture for C++, and Java EE applications and web services. Rational Software Architect is built on the Eclipse open-source- software framework and includes capabilities focused on architectural code analysis, C++, and model-driven development with the UML for creating applications and web services. Rational Software enables flexible software development through enhanced team collaboration and better control of risk and change.
This modular, solution-focused set of products and services helps increase efficiencies by aligning key capabilities including DevOps, continuous engineering and enterprise modernization with the business strategy. IBM has different Rational products. IBM Rational Team Concert helps companies build better software and products with the all-in-one agile environment for development teams.
IBM Rational DOORS is a requirements management application for optimizing requirements communication, collaboration, and verification throughout the organization and supply chain. IBM Rational Quality Manager is a collaborative hub for business-driven software and systems quality across virtually any platform and type of testing. This software helps teams share information continuously, use automation to accelerate project and report on metrics for informed release decisions.
IBM Rational Clear Quest improves the software lifecycle with this workflow application development system. IBM Rational Software Architect Designer is a simple architectural modeling with an integrated design and development platform. IBM Rational Continuous Engineering has evolved to engineering practices to accommodate faster delivery of increasingly sophisticated and connected products.
IBM Rational DevOps helps to reduce time to customer feedback while balancing speed, cost, quality, and risk. Enterprise Modernization optimizes the infrastructure and team collaboration with revitalized applications and leveraged skillsets. This platform gives a solution to the aerospace and defense industry, automotive, banking, electronics, energy and utilities, financial markets, etc. The IBM Rational Clear Team Explorer allows remote developers to connect to distributed clear case.
You may like to read: Open Source, Free and Top Unified Modeling Language (UML) Tools and How to Select the Best Flowchart Software for Your Business