Review
FICO Data Management Solutions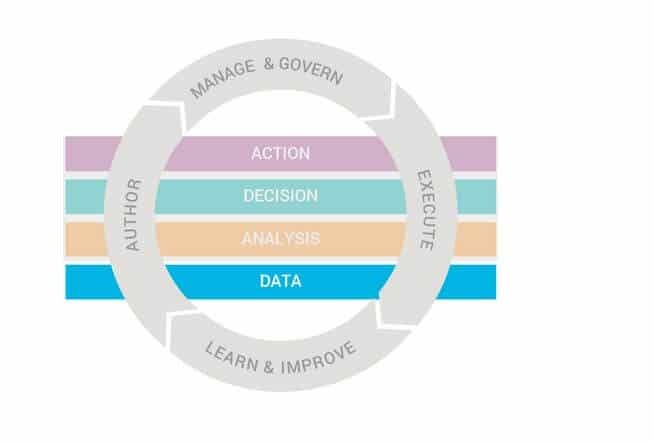 Overview
FICO's data management solutions, including FICO Data Orchestrator and the FICO Decision Management Platform Streaming, provide optimized data retrieval, mapping and ingestion solutions to connect to, analyze and leverage streaming data from the most diverse range of sources regardless of velocity, variety or volume.
Big Data Streaming Analytics
Small (<50 employees), Medium (50 to 1000 Enterprise (>1001 employees)
FICO's Data Management Solutions' streaming data platform aims to help organizations find the right information in making big decisions that would be beneficial to the business. With a huge data available for most companies, being able to utilize them well and gather the most relevant data is the key to be productive. This provides powerful insights derived from various sources to establish rightful decisions.
FICO's Data Management Solutions collects data from structured and unstructured sources. By sing analytic processing, it gives definitive information regarding customer relationship with real time streams of data. This will then generate real time insights that promotes and improve decisions. This platform provides a single solution that makes information used immediately which saves a lot of time and choosing the best options possible.
FICO's Data Management Solutions allows searching and indexing data in real time process. Solutions such as identity services, business workflow process, customer service and data warehouses are used to be updated in this fast emerging business services.
Using real time data can definitely improve on decision making process by using existing enterprise applications such as Enterprise Data Warehouses, ERP, Marketing Applications, data and call center, operations analysis, logistics as well as delivery.
FICO's Data Management Solutions provides companies with a big amount of data that can be used to pattern their actions that could dramatically increase their connections especially with customers. By establishing quality insights, users can come up with precise decisions from the diverse sources of information. Import and synthesize data from various resources and use analysis that is valuable for the company.