Review
StreamAnalytix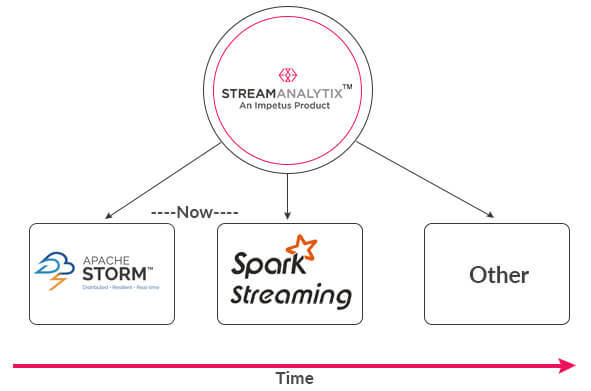 Overview
StreamAnalytix rides right on the top of any standard Hadoop stack and also works well with other NoSQL options like Apache Cassandra and Oracle NoSQL DB. Other choices for persistence and indexing can be easily integrated.
Big Data Streaming Analytics
Small (<50 employees), Medium (50 to 1000 Enterprise (>1001 employees)
StreamAnalytix is created to deliver a better option for enterprises to help them manage huge amount of data used to ensure that they are always informed of their online presence as well as business management concerning their customer's preferences and information. By integrating multiple engines in to a single platform and enterprise can focus more on other priorities and let StreamAnalytix do the job.
Most open source application requires a lot of time starting from scratch while commercial products may offer expensive services to which StreamAnalytix was able to break and offer the best of both worlds.Real Time VOIP and Call Center Analytics provide better monitoring and promote quality customer service while it's actually happening. Get on time status, observing the behavior of the call and understanding how it was handled are crucial points to consider in maintaining positive relationship with the customers.
StreamAnalytix's Real Time Marketing solution helps the business understand their customers and provide quick and timely response when needed. Customer interaction as well as managing information such as cutomer's profile, preferences and some recommendations is the key to make them stay. On the other hand, Deep Social Listening is a great tool to uncover customer's behavior that concerns the business, emotions and preferences to be able to plan the right actions. Know how consumer react and relate to the brand when it comes to product and services which gives the company the edge over its competitors.
Predictive Maintenance feature helps prevent failures that can affect the business. Performances that are below quality should be removed to sustain better outcomes and maximize profitability. Take advance actions right before they become problems.