Review
EventTracker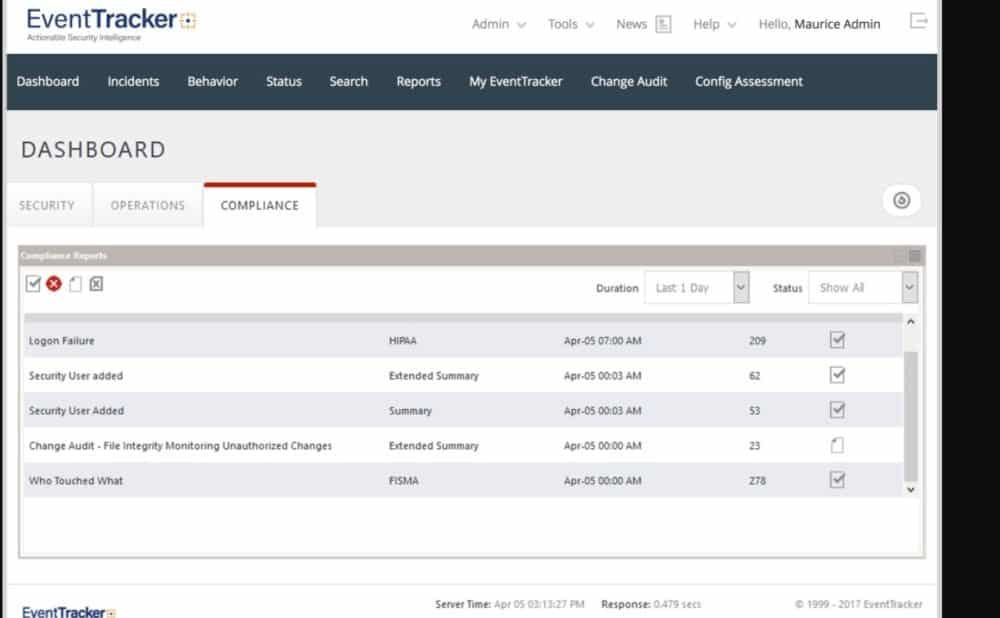 Overview
EventTracker provides a custom-fit SIEM-as-a-service on top of our award-winning security management platform.
Security Information and Event Management Software
• Dedicated Analyst Team
• Threat Intel Integration
• Vulnerability scan
• Forensics
• Endpoint Threat Detection
Small (<50 employees), Medium (50 to 1000 Enterprise (>1001 employees)
EventTracker provides a custom-fit SIEM-as-a-service on top of award-winning security management platform. Comprehensive protection through an adaptive security architecture integrating prediction, prevention, detection and response by integrating these capabilities in a single solution, effectiveness is increased and cost is decreased. The security mindset shifts from "incident response" to "continuous response," wherein systems are assumed to be compromised and require continuous monitoring and remediation. Study global and community threat intelligence anticipate new attack types, proactively prioritize and address exposures. This intelligence is then used to feed back into the preventive and detective capabilities, thus closing the loop on the entire process. The SIEMphonic SOC is staffed with a team of experts in various disciplines. EventTracker continuously study the security landscape to be aware of new attack tactics, techniques and procedures. We maintain a central Indicators of Compromise (IOC) repository which is synced with both global and community data. SCAP Configuration identifies insecure configurations, as compared to those recommended by vendor or standards bodies. This reduces attack surface. EDR feature at the sensor is integrated with global, local and community safelists for effective application control. Honeynet capability address the asymmetric advantages that attackers enjoy by exposing them by their action and by making it more difficult for them to locate legitimate systems and vulnerabilities to attack. Managed service to prioritize the scanning process, allowing you to focus on remediation. EventTracker investigates and remediates issues discovered by detective activities, provide forensic analysis and root cause analysis, and to recommend new preventive measure to avoid future incidents. EventTracker further has detection capabilities which are critical because the enterprise must assume that it is already compromised.