EnterpriseDB Log based Replication Solution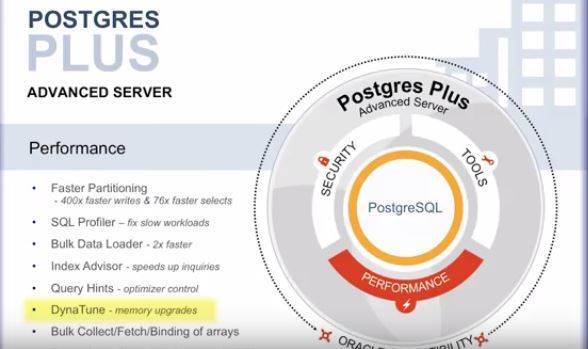 EnterpriseDB Postgres Replication Server 6.0, the log-based solution is a production-ready multi-master replication product to feature new technology developed for PostgreSQL that reduces latency during data replication and dramatically increases performance of transactional workloads that require replication.
"Data replication has become a strategic operation in today's complex and growing datacenters as information is replicated geographically and is being off-loaded from transactional systems into specialized applications and databases. This drives up the demand for faster solutions that can replicate data without slowing down core operations," said Marc Linster, Ph.D., Senior Vice President, Products and Services, EDB. "EDB Postgres Replication Server 6.0 is the most advanced and powerful replication solution for Postgres and dramatically outperforms prior generation tools in the market. It uses the latest technology available to give organizations geographic replication, cross-platform replication, and the flexibility and speed their systems demand for digital innovation."
EDB Postgres Replication Server 6.0 integrates the logical decoding feature, introduced in PostgreSQL 9.4, that can be used to extract changes from the Write-Ahead Log (WAL) segments. This replaces the use of triggers, which create overhead on the publication databases. Because the WAL stream already exists, this log-based technique has no impact on the publishing server and reduces latency. In benchmark tests with EDB Postgres Replication Server 6.0 beta testers, EDB recorded latency rates of less than one second, a vast improvement compared to the past, even when the transaction rates were increased to approximately 2,000 transactions per second.
In addition to log-based replication, the new release of EDB Postgres Replication Server includes a series of new capabilities and feature enhancements. They are:
Built-in High Availability for the replication control schema that eliminates a single point of failure and the need for a separate Control Database. The control schema is now integrated into publication databases, and the replication of operational information is automated to other publication databases.
Improved performance in conflict detection through the use of Common Table Expression-based expression. New snapshot and synch replication support for range types, which represent sets of values, including numbers, dates, and timestamps.
New wild card selector for bulk publication table selections. This provides the capability to choose a set of tables by using pattern matching similar to the technique used by the SQL statement LIKE clause when creating or adding tables to a publication.
New multi-master replication-ready sequences, which improve upon the typical use of standard sequences for avoiding uniqueness conflicts. They can be used to avoid uniqueness (insert/insert) conflicts on tables that do not have an inherent, unique primary key.
Improved interface for DDL (Data Definition Language) replication, which now supports acceptance of ALTER TABLE statements by direct entry into the Alter Publication Table dialog box by copying and pasting the statement text from another source, or by typing the statements directly into the dialog box. Previously, the statements had to be provided by means of a saved text file.