Review
Appian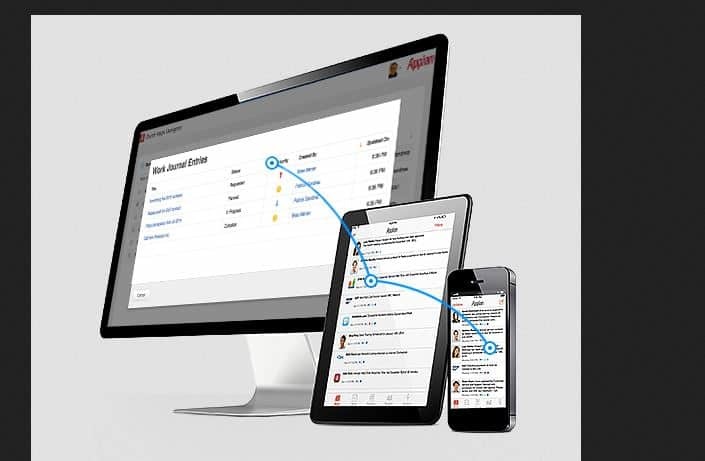 Overview
Appian delivers an enterprise application platform that unites users with all their data, processes, and collaborations – in one environment, on any mobile device, through a simple social interface. On-premise and in the cloud, Appian is the fastest way to deliver innovative business applications.
Low-Code Development Platform
Simple (e.g., order fulfillment) OR Complex (e.g., new product development)
Short-term (e.g., employee on-boarding) OR Ongoing (e.g., regulatory compliance)
Function-specific (e.g., proposal management) OR industry-specific (e.g., energy procurement)
In a single department (e.g., billing), across an enterprise (i.e. strategic sourcing), or extend across the value chain (i.e. supply chain management)
Knowledge Management
Business Rules
Social Collaboration
Mobility
Security
Flexible Deployment Options
Small (<50 employees), Medium (50 to 1000 Enterprise (>1001 employees)
Appian is the BPM software: a business process management software. Appian leads the market in BPM innovation, delivering comprehensive, flexible, and easy-to-use solutions that meet the needs of businesses and governments from all over the world.
The Appian Enterprise BPM Suite is a 100 percent Web-based solution, including real-time analytics and integrated knowledge management. Appian shortens collaboration processes between IT and business, enabling all users to be a part of the process of attaining corporate goals.
Appian Anywhere, the first and only complete BPM Suite available on-demand, distributes all full-time functionalities of Appian Enterprise via a Software-as-a-Service (SaaS) model. It empowers more than 2.5 million users globally across government, healthcare, financial services, telecommunications, telecommunications and many other industries.
The platform of Apian BPM operates a traditional 3-tier architecture that includes a web-server, java application server and database server at each level. Each tier in the server architecture can be operated in a shared physical environment or on separate physical servers.
Appian is designed to scale linearly. This permits organizations to grow a BPM enterprise beginning from a small department to an enterprise wide organization on a single platform.
Appian is the first product to join the concepts of Service Oriented Architecture with business user control and designing of applications' logistics and business process flow, the most common representation of a SOA object in the market being a Web Service. The Appian BPM Suite is distributed to users as either a client managed software environment with Appian Enterprise or an on-demand PaaS solution with Appian Anywhere.
You may like to read: Top Open Source and Free BPM Tools and How to Select the Best Business Process Management (BPM) Software for Your Business